Chapter1 : SEO Basic
What is SEO?
SEO is a method used to improve the visibility and ranking of a website in search engine results pages. Making changes to the website and its content is one way to make it more search engine-friendly.
SEO has been around since the early days of search engines and is now a vital component of online marketing. It should not be confused with PPC (pay-per-click) advertising, which involves paying for ads to appear in search results.
Both SEO and PPC are part of search engine marketing, which involves promoting a website through search engines.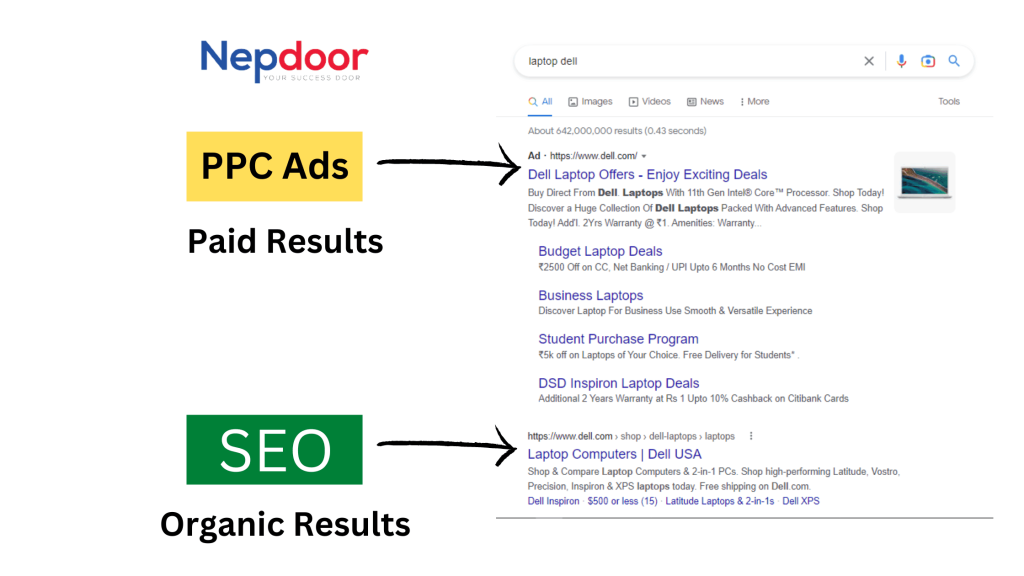 In summary, search engine optimization (SEO) is the process of making changes to a website to improve its ranking in search engine results and to make it more likely to be found by users searching for specific keywords or phrases.
Our primary focus is on optimizing for Google, as it is currently the most widely-used search engine but the tips and techniques discussed are also applicable to other search engines.
It is not necessary to have a complete understanding of all the factors that Google uses to rank a website but also important to focus on the key components of SEO to be successful.
SEO has three key aspects: technical, content, and backlinks.
Technical SEO includes all the technical aspects required for a website, such as making sure it's properly structured and optimized for search engines.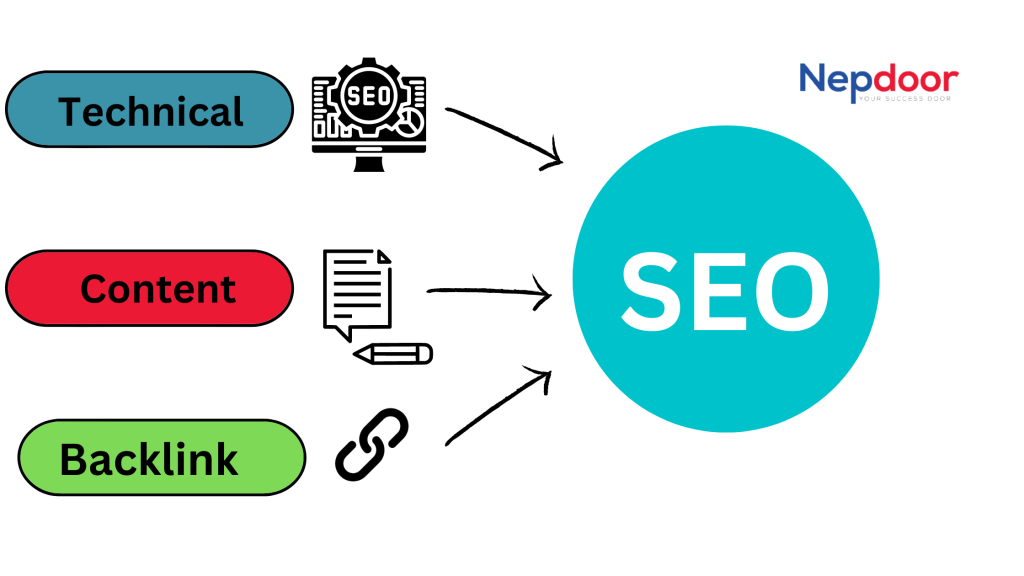 Content is the most important part of SEO, the best content; has a better ranking but low-quality content will result in poor rankings.
Lastly, backlinks are necessary to increase the authority of a website and make the overall SEO efforts effective. Quality backlinks are the final ingredient needed to make an SEO strategy successful.
On-page and Off-page SEO
On-page SEO refers to the optimization efforts that can be done on a website such as keyword research, content optimization, title tag optimization, page performance optimization, and internal linking.
On the other hand, Off-page SEO refers to activities that are done outside of the website to increase its authority and value through link-building methods like guest blogging, email outreach, and broken link building.
White Hat SEO vs Black Hat SEO
White hat SEO refers to the ethical and long-term SEO techniques that stick to the guidelines set out by search engines, while black hat SEO refers to unethical and spammy practices that can result in penalties or a ban.
The article emphasizes that a successful SEO strategy should consist of both on-page and off-page SEO activities that are compliant with the guidelines.
Chapter 2: Search Engine
In the second chapter, you will learn about search engines, their working mechanism, and some of the important ranking factors of SEO in Google.
What are Search Engines?
Search Engine is an online tool that allows users to find information on the internet. For Example, Google is the most widely used search engine worldwide.
Below is the market share data of worldwide provided by statcounter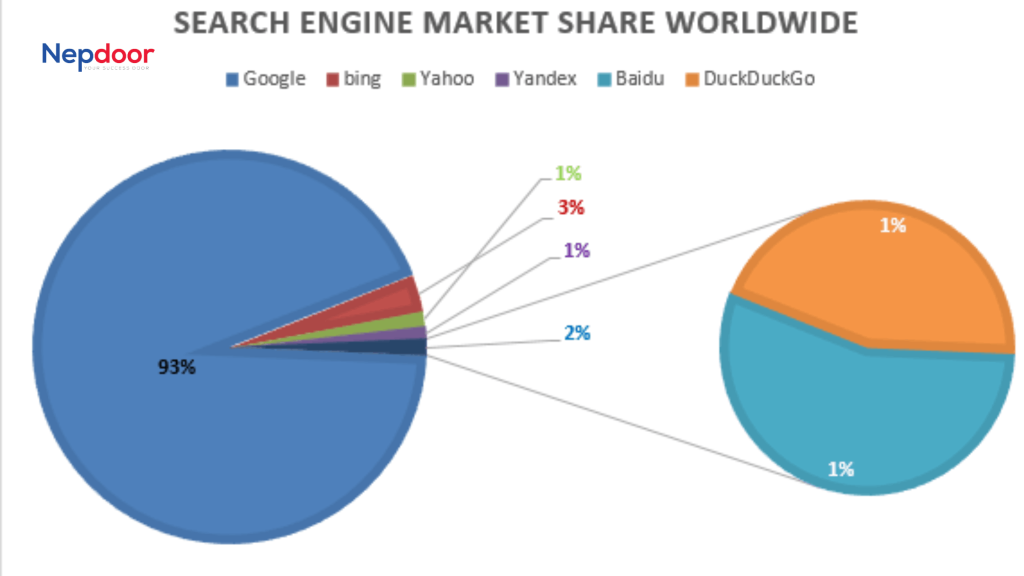 Other search engines also work on similar principles and by optimizing a website for Google, it should also perform well on other search engines.
How Do Search Engines Work?
Search engines work by using small programs called crawlers or bots to scan the internet continuously, following hyperlinks, and discovering new or updated web pages. The information is then indexed and analyzed by the search engine to categorize and store it in an index.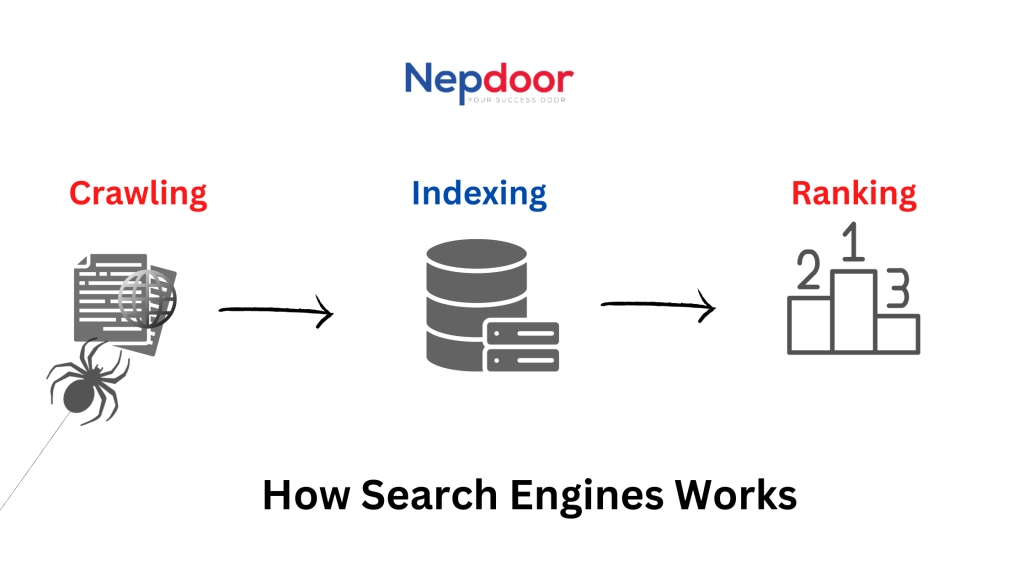 When a user submits a search query, the search engine pulls the best results from the index and presents them on a Search Engine Results Page.
Google Algorithm
Google's Search Algorithm is a combination of individual algorithms, machine learning systems, and technologies that are used to rank websites. Factors such as the meaning of the query, quality of content, the relevance of pages, usability of pages, and context and settings are considered to provide the best results.
The algorithm is updated regularly and tweaked, with minor updates happening daily and a couple of core updates per year. Google also uses human input, through Search Quality Raters which evaluate actual search results and rate the quality of the ranked pages. Their data is used to improve the search algorithm.
Ranking Factors
Ranking factors in SEO are the elements that search engines like Google use to determine the relevance and ranking of a website. It's important to focus on factors that have a proven impact and maintain a "good score" across all areas.
The most 10 critical ranking factors according to Cyrus Sheppard from Zippy are well-targeted content, crawlable website, quality and quantity of links, content oriented at user intent, unique content, EAT (Expertise, Authority, Trust), fresh content, click-through rate, website speed, and works on any device.
Quality of content is the most important SEO factor with 5 out of 10 critical factors related to content. Other important factors include the use of HTTPS, content depth, image optimization, topical authority, social sharing, and a well-structured page.
Chapter 3: Keyword Research
Keyword research is the first step in SEO and it's necessary for understanding your niche and finding new content ideas. It can provide an overview of popular subtopics in your industry and identify profitable keyword opportunities to inform your content strategy.
Findings of Keywords
Keyword research is an important step in SEO and there are various ways to find keywords. The first step is to come up with seed keywords, which are the starting phrases used to find more keyword ideas.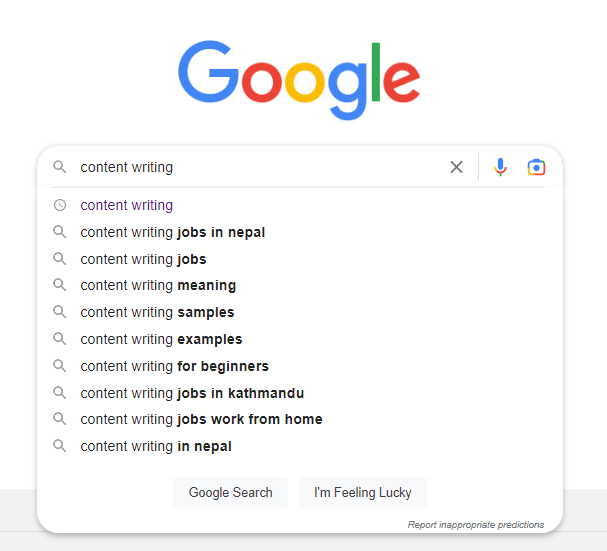 Classic ways to look for keywords include using Google suggestions, Google Autocomplete, People Also Ask, and Related Searches which are found in the SERP and provide real search queries used by people all over the world. If you are looking for keyword ideas within a specific niche, you can also utilize Reddit, Quora, YouTube, forums, and Facebook groups.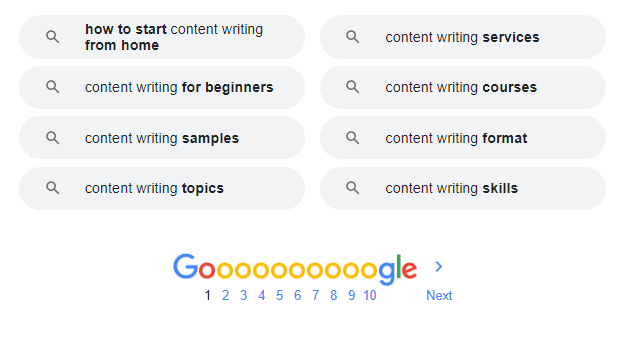 Keywords Tools
Free keyword tools can give you many keyword ideas but are limited in other features.
But paid keyword tools offer additional SEO metrics and insights to evaluate and pick the best keywords, saving time and providing a competitive advantage. They also allow you to analyze the keywords and SERPs of your competitors.
In the past, keyword research involved finding high-volume keywords and stuffing them into content to improve search engine rankings. It is important to evaluate actual chances using a metric called keyword difficulty when considering which keywords to target.
However, keyword research has become more complex, and ranking for high-volume keywords is not always possible for new websites.
Keyword Difficulty
Keyword difficulty is used to evaluate the competition for a specific keyword. It is typically represented on a scale from 0 to 100, with a higher score indicating it will be harder to rank for that keyword on the first page of search engine results.
It is important to note that keyword difficulty values may vary between different tools, so it is best to compare results within one tool. By monitoring keyword difficulty, you can get an idea of the "large" keywords and competitors in their niche, identify keywords that they have a chance to rank for and save time by focusing on keywords that can bring results even if they don't have much authority yet.
Chapter :4 Content Optimization
Many marketers used to believe that content and SEO were separate entities, but they are interconnected. The saying "content is king" highlights the importance of quality content in SEO efforts. Without the best content, SEO strategies will not be effective.
This SEO guide includes tips on how to create a successful content strategy that works in synergy with SEO efforts.
Topic Identification and Organization
A content strategy for SEO should be based on understanding the niche and audience needs. The first step in this process is identifying the right keywords, the second step is identifying the topics. Often, keywords are standalone topics, but sometimes they are related and can be grouped into one comprehensive guide.
The basic principle of content strategy for SEO is one page equals one topic equals one focus keyword. To select the focus keyword, keyword research principles should be followed, considering search volume, difficulty and relevance.
Plan and Organize Topics
The best way to plan and organize topics is by using the content hub strategy. A content hub is a collection of pages related to a certain topic. The pages are interlinked and provide a general overview of the topic, as well as deeper insights into subtopics.
In addition to providing more value to readers, forcing a plan and structure to cover important keywords, and increasing authority on specific topics, this strategy has multiple benefits.
Focus Keyword Optimization
Once you have identified a focus keyword for a topic, it is important to use it in various elements of the webpage to optimize it for that topic. These elements include the title tag and meta description, the URL, headings and subheadings, the body text, the image metadata, and the anchor text of internal links.
Title tag and Meta Description
The title tag and meta description are important and necessary for SEO, and the focus keyword should ideally be placed as close to the beginning as possible. The target keyword should also appear in on-page elements that summarize the content of the page.
In the next chapter, we will discuss title tags and meta-description optimization.
URL and Anchor Tags
URLs should be short and easy to read, while it's not the most important SEO factor, it can help. Also, it's a good idea to place the focus keyword in the H1 heading, some subheadings, and a couple of times in the body text.
However, it is important to note that there is no ideal number of keyword appearances on a page, and trying to use the keyword a certain number of times can do more harm than good.
Inserting focus keywords into various image metadata, such as the image filename, title, caption, and alt text, with the alt text being the most important from an SEO point of view.
Lastly, using the focus keyword in the anchor text of internal and external links, and manipulating anchor texts of backlinks is a big "no-no" for Google. The most important part about the optimization of the page for the focus keyword is not to force it.
Quality of Content
Ranking for keywords is more difficult now due to increased competition in most niches. The "10x content" strategy is best for improving SEO which involves creating content of higher quality and more thorough than competitors.
In addition, this includes providing up-to-date information, citing trusted sources, being original, and linking to other relevant high-quality resources.
Additionally, better design, including unique layouts and visually stunning media, and better user experience, such as readable text and easy-to-digest paragraphs, can also help improve SEO.
Content-Length
Quality of content is more important than quantity of words, so focus on providing comprehensive and high-quality information. To approach content length, look at the average word count of the pages that rank for your focus keyword to get an idea of how long the content should be. While it is true that longer content tends to rank better in Google, it is not the number of words that is important, but rather the comprehensive coverage of the topic.
Content Update
Content decay is a natural process where traffic to a piece of content gradually decreases over time. Regular updates to the content can help prevent this and maintain high traffic levels. Google also tends to favor frequently updated pages for some queries, making regular updates, also an important SEO technique.
When making major updates to a piece of content, it may be worth republishing the post so that it shows at the top of your blog feed and readers are aware of the update. Republishing is also an opportunity to promote the post again on social media and through a new link-building campaign.
Chapter 5: On-Page and Technical SEO
Internal Linking
Internal linking is a crucial aspect of SEO. It helps search engines easily find and index all the pages on a website, making it more crawlable. Additionally, it enhances the user experience by making it easier for visitors to navigate the site and find relevant information. It also can improve website rankings by passing link equity to necessary pages.
For effective internal linking, pages should not be more than three clicks away from the homepage. For the best achieving interlinked website, it is necessary to have clear navigational elements like menus, breadcrumbs, & categories to include links to relevant pages within the body of the page.
Sitemaps
A sitemap is a collection of all the pages on a website created for search engines to crawl. It is for large websites with many pages, new websites with few or no backlinks, websites with limited internal links, or those media files. It is not necessary for all websites, especially those that are small and have well-interlinked pages.


However, having a sitemap is generally seen as a positive aspect of SEO, as it can include a last mod attribute, which is the last date of the latest update of a page, to inform search engines if the page needs to be recrawled. Websites that run on WordPress can use the All In One SEO plugin to create a sitemap and submit it to Google Search Console for crawling.
HTTPS
An SSL certificate should be used for website security, as it is the most important factor for protecting visitors' information and affects website ranking in Google.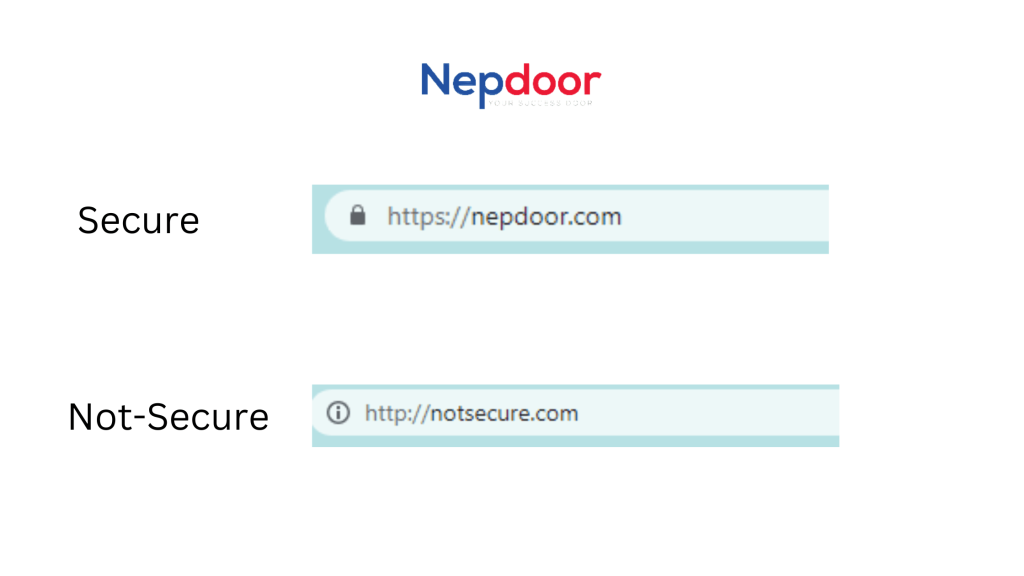 Mobile Friendly
Google's search algorithm now prioritizes mobile versions of websites, known as mobile-first indexing, implemented in 2019. Optimizing your website for mobile devices is crucial for SEO, features such as a responsive design, an easy-to-use menu, compressed images, minimal pop-ups, and a readable font.
While many developers keep mobile optimization in mind, it's necessary to pay attention to page speed. You can check if your website is mobile-friendly by using Google's tool or by checking for errors in the Mobile Usability section of the Search Console.
Page Speed
Page speed is a crucial aspect of technical SEO and user experience. It is also a confirmed ranking factor. To measure and improve page speed, tools such as Google PageSpeed Insights, GTMetrix, and Pingdom can be used.
To improve page speed, best practices include using quality web hosting, implementing caching, considering AMP, limiting third-party scripts, and optimizing images. Additionally, it is important to use the right file type, resize images, and use next-gen formats to reduce file size and improve load time.
Image Alts Texts
Image alt text, also known as alt tag, is a piece of text in the HTML code that describes an image and appears if the image cannot be loaded. It is important for both user experience, as screen readers can read the alt text for visually impaired visitors, and for search engine optimization, as alt text provides better context for crawlers.
Good alt text should be descriptive, brief, and avoid keyword stuffing. Other important image optimization techniques include using descriptive image file names, image titles and descriptions, and captions.
Title tags and Meta Description
Title tags and meta descriptions are HTML elements that represent the title and description of a page. They are displayed in search results or when the page is shared on social media and are crucial for SEO.
For a good title tag and meta description, we must include a focus keyword but be mindful of length, and make the title tag unique. The length limit for title tags is 50–60 characters and between 155 to 160 characters for meta descriptions. To ensure the right length, you can use the SERP Simulator tool, which also allows you to compare your snippet to your competitors.
Featured Snippet
A featured snippet, also known as "position zero," is a selected search result that appears above the standard 10 results in Google search. Its goal is to answer the user's question directly in the search engine results page (SERP). There are three main types of featured snippets: paragraph, list, and table. The biggest advantage of having a featured snippet is that it can "outrank" competitors even if the page has a lower position.
To get a featured snippet, you can use keyword research tools to find keywords with featured snippets, answer the question as soon as possible on the page using the "inverted pyramid writing style," optimize the length of the assumed snippet text to fit the usual featured snippet length, and see what works for your competitors by analyzing their type of snippet, text length, placement, and presence of images.
Chapter 6: Backlinks & Link Building
In this chapter we will discuss the most important thing in SEO i.e. backlinks.
What is a backlink?
A backlink is a link from one webpage to another as they indicate the popularity and credibility of the linked webpage, and a necessary factor for website ranking.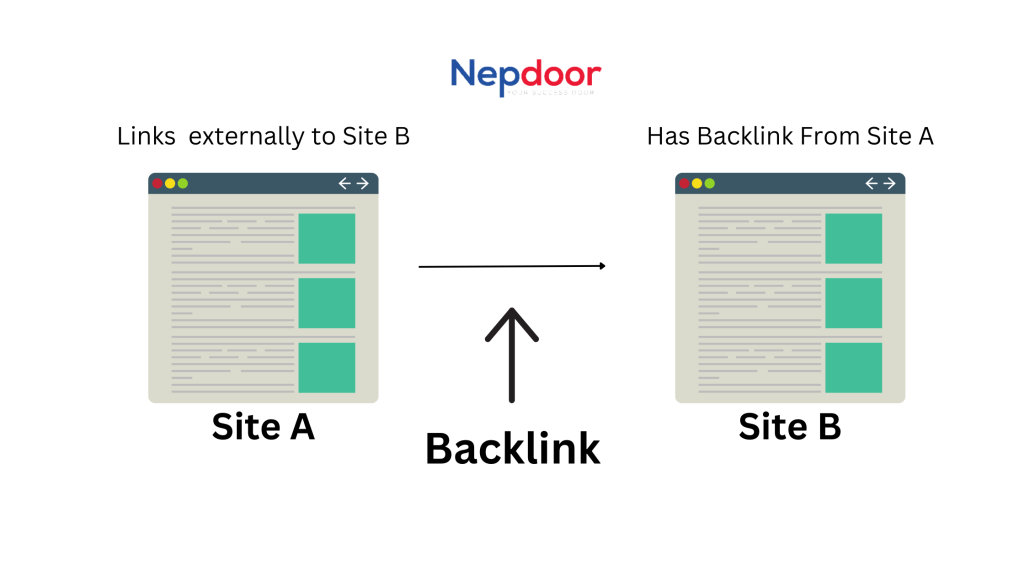 The more and better quality backlinks a website has, the higher it will rank in search engines.
Types of Backlinks
1. Internal and External Links
An internal link is a hyperlink that directs a user to a different page within the same website, whereas an external link sends a user to a page from another website.
2. No follow Link
A no-follow link is a link that contains a "rel=nofollow" attribute in its HTML code. It was introduced by Google in 2005 to prevent search engines from passing link equity to the linked page. The attribute is used in instances such as links in comments to fight spam, affiliate and sponsored links to avoid violating Google's rules, and links to websites that are not endorsed.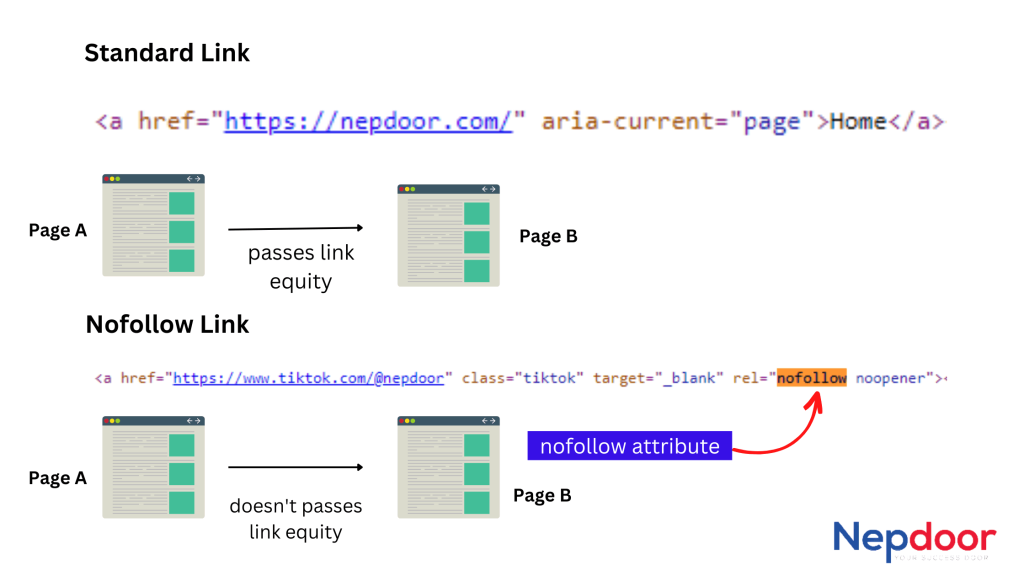 While no-follow links do not pass authority, they may serve as a hint for Google to better understand and analyze links, and can also bring relevant traffic.
Link Profile
A link profile is a term to describe all the links that point to a website. The quality of a website's link profile directly affects its rankings in search engines. A healthy link profile is diverse and includes a mix of standard & no follow links and natural anchor texts.
A good link profile should consist of quality backlinks from relevant websites. Conversely, having too many low-quality links from spammy websites will be ignored or negatively affect a website's rankings.
Anchor Tags
Anchor text is the visible, clickable part of a hyperlink that helps search engines understand the content of the linked page. There are various types of anchor texts such as brand name(Nepdoor), exact match(SEO guide), partial match(practical SEO tutorial), generic(read more), and naked URL(https://nepdoor.com/blog/learn-seo/).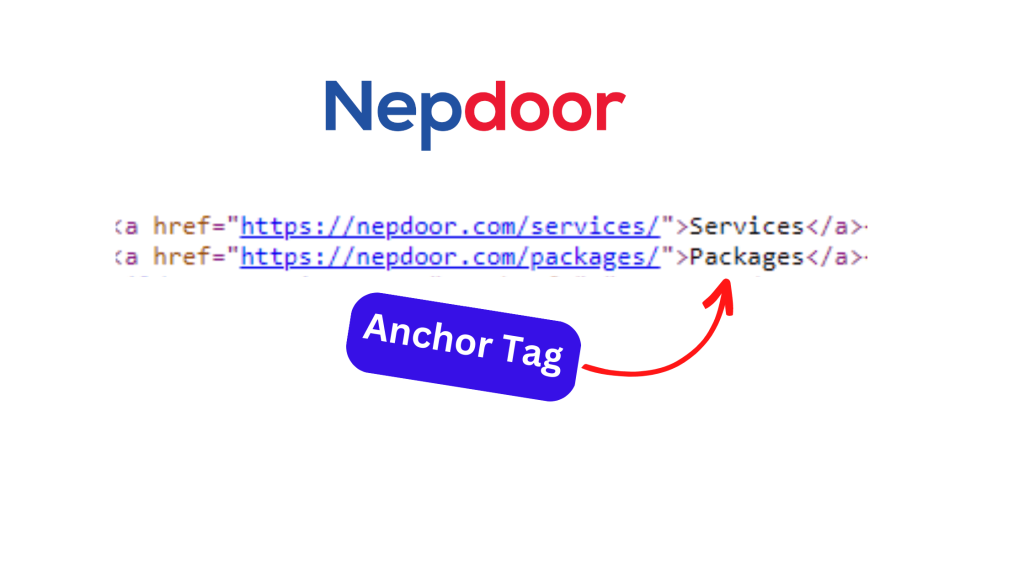 Having more pages link to you with relevant terms used in the anchor texts can help you rank for those terms in search engines.
Aim for a natural mix of anchor text types & avoid any apparent attempts to manipulate them, as it may result in penalties from Google.
Chapter 7: Analytics and Metrics
The importance of website analytics as it is a vital component of search engine optimization (SEO). By using analytics tools to track and analyze a website's performance, it can help answer important questions related to SEO, such as: what keywords the website ranks for on Google, the click-through rate of pages in search results, the location of visitors, the channels that generate the most traffic, how visitors engage with the website's pages, and the most visited pages.
I Suggest three specific analytics tools every website owner should use: Google Search Console, Google Analytics, and a rank-tracking tool.
Google Search Console
Google Search Console is a free tool that helps web masters track their website's performance in Google search results and optimize their visibility. It is an essential tool that every website owner should use. To set up the Google Search Console, you must verify your website's ownership.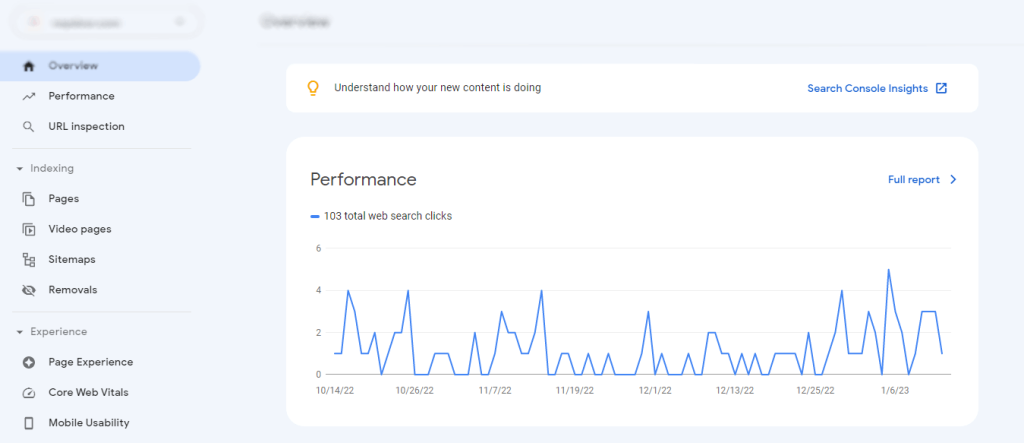 Several dashboards are included in Google Search Console, including performance, which shows how a site performs in search results. URL inspection, which shows the indexed version of a page.
Search Engine Coverage, which shows if Google has indexed any pages.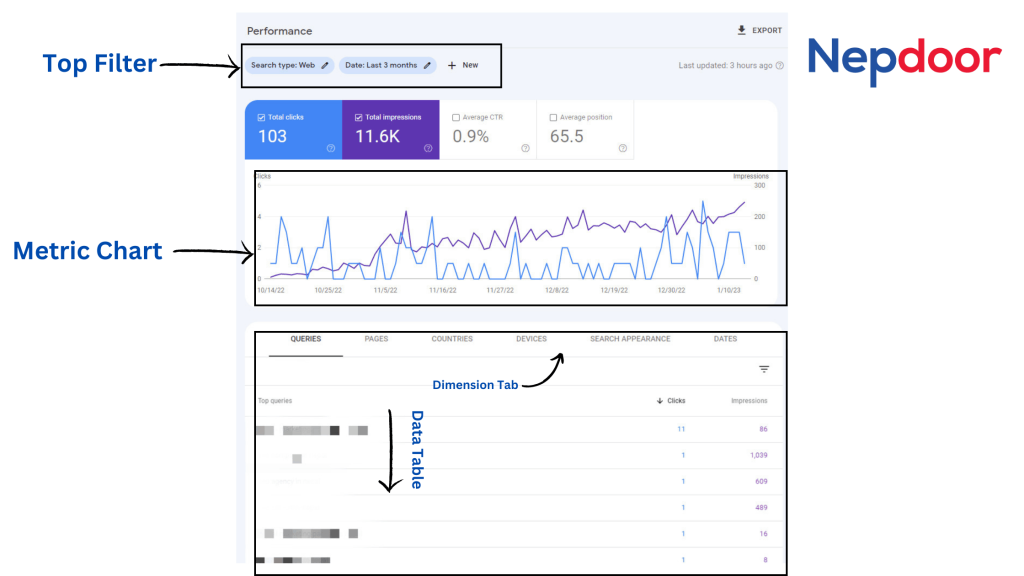 Sitemaps that allow you to submit new sitemaps, view previous submissions or problems, & remove pages temporarily from search results.
Manual actions reveal whether Google has applied a manual penalty, and security issues indicate whether a security issue has been detected. Enhancements provide information about AMP, site links, and user experience. Additionally, it focuses on the Performance report, which will be in more detail.
Google Analytics
Google Analytics is a free website analytics tool that tracks and reports website traffic and user behavior. It offers a lot of data, but many beginners feel overwhelmed when first using it. To set it up, you must insert a specific code on a website to set it up.
The main reports in GA can be classified into five categories: Real-time, Audience, Acquisition, Behavior, and Conversions. The Real-time report shows users' activity in real-time, the Audience provides information about visitors' demographics and interests, the Acquisition shows the source of traffic, Behavior shows what visitors do on the website & Conversions show how visitors convert with goals.
Conclusion
Learning SEO from the beginning can be a daunting task as there are many different aspects to consider and a lot of information to take in. However, it is important to remember that SEO is a long-term strategy & not something that can be mastered overnight. The best way to start learning SEO is to familiarize yourself with the basics & then gradually build upon that knowledge. It can be done by reading articles, watching videos, and taking online courses
Do You Want More Traffic To Your Websites? Click Here and get 15 min Free Consultation.
Some good places to start include learning about keyword research, on-page optimization, and link building. It's also necessary to stay up-to-date with the latest SEO trends and best practices. Practicing what you've learned on your website or a friend's website can be a better way to apply your knowledge and see results. With patience and persistence, you can become a skilled SEO professional.