This guide covers on page SEO techniques for 2023, including how to create SEO friendly URLs, writing best SEO friendly titles and descriptions, optimizing web page content, and many more. This tutorial will help you in learning on page SEO in advanced and prepare you to become a on page SEO expert.
Chapter 1: Basics of On Page SEO
On page SEO involves optimizing the content of web pages for search engines and users. It includes optimizing title tags, content, internal links, and URLs. It differs from off-page SEO, which optimizes for signals outside your website.
On-page SEO is still important in 2023, as;
According to Google's "How Search Works" report, they still use old-school methods like crawling your site and searching for keywords on your page.
However, to rank your content in 2023, you also need to optimize it for user experience, search intent, page loading speed, bounce rate and dwell time, and click-through rate.
Chapter 2: Optimizing Content for on page SEO
I will cover the optimization of web pages for specific keywords as I provide tips on how to use keywords on a website's pages.
It will be helpful for people who want to know more about the actual implementation of keywords on their pages.
1. By Using Targeted Keywords
In order to improve your SEO, it's important to include your main keyword in the first 100-150 words of your article.
It is an old tactic that is still effective today. Google gives more weight to terms that appear at the beginning of a page, so make sure to use your target keyword terms early on. It will make it clear to Google what your page is about and help it show up in search results.
2. Blog Title in H1 Tag
The H1 tag is similar to a mini title tag and is used to help Google understand the structure of a webpage.
WordPress automatically adds an H1 tag to the blog post title, but it's important to check the code to ensure the title is wrapped in an H1 and includes the desired keyword.
3. Subheading in H2 Tag
Your target keyword should be included in at least one subheading and wrapped in an H2 tag to improve your on-page SEO.
It might not be a make-or-break factor for your SEO, but it can help. My personal experience has shown that using H2 tags can improve SEO.
4. Keyword Frequency
Keyword frequency refers to how many times a keyword appears in your content. While Google may claim that using the same keyword multiple times doesn't help, many SEO professionals argue that it does.
The reason is that the keyword only appears once on a page, which can make it difficult for Google to understand the topic of the page.
But if the keyword is used several times, Google can be more confident that the page is about that topic. It is important to note that this is not about keyword stuffing but simply using the target keyword a few times in a natural way to confirm the topic of the page to Google.
5. Using External Link
Including external links to related pages can assist Google in understanding the topic of your page, and it can also demonstrate that your page is a source of valuable information found that the sites with external links to authoritative sites ranked higher than those without them.
6. Optimize URLs
URL structure is crucial for on page SEO. Although Google uses different versions of URLs in search results, the terms used in URLs are still needed and displayed above the title tag.
To create SEO-friendly URLs, make them short and include a keyword. It will help increase visibility in search results. But, it is not necessary for the URL to only contain the keyword, but it should be included in the URL.
Chapter 3: Optimizing Title and Description Tags for on page SEO
I will be discussing the importance of optimizing title tags and meta descriptions for SEO in this chapter.
Google values title tags in determining rankings and meta descriptions help users determine which search result to click on. The chapter is intended for those looking to write SEO-friendly title tags and descriptions.
1. Your Title Tag
Search engines use the title tag to get a high-level overview of a page's content, making it the most important on-page SEO factor.
While it may not always make sense, I recommend placing the keyword close to the beginning of the title tag to get better search engine rankings.
2. Title Tag Modifiers
For ranking well in search engines, it can be beneficial to include modifiers like "best," "guide," "checklist," "fast," and "review" in your title tags. It can help your page pop up in search results for long-tail versions of your target keyword.
For example, if you're writing a post about SEO tools, including the words "best" and "free" in your title tag can help you rank for phrases like "best free SEO tools."
Additionally, I recommend including a modifier such as "for SEO" in your title tag to help your page show up in search results for phrases like "SEO keyword research tools which has been proven effective in the past days.
4. Use Keywords Rich Meta Description
According to Google Search Engine Optimization Guide, Meta description tags are important for your website as a summary of your page in search results in Google. However, Google may also use a relevant section of your page's visible text if it matches a user's query well.
To ensure that your pages are perfectly represented in search results, it's a good idea to add meta description tags to every page.
Recently, Google has been recommending that website owners write their meta descriptions. It is because having a well-written meta description can make your search result stand out and increase the chances of users clicking on it.
Even though Google may override them with their snippet, it's best to put effort into good meta descriptions as they can boost your organic click-through rate.
Chapter 4: Writing SEO Content for on page SEO
It's time to create content that truly deserves to be at the top of the search rankings. Ranking your content in 2023 requires more than just including keywords on your page. Your content needs to be unique, extremely valuable, and optimized to match the intent of the user's search.
In this chapter, I'll guide you through the process of ensuring that your SEO content meets all of these criteria.
1. Unique Content
When I am talking about creating "unique" content, I'm not just talking about avoiding duplicate content.
I mean creating something that doesn't just repeat what's already out there. The best idea is creating something that brings fresh insights, a new perspective, or information that is not available easily.
It could be a new tip or strategy, a curated list of resources, great design and user experience, a new case study, or a step-by-step process that is easy to follow.
To rank at the top, you must make your content accurate, unique, and valuable.
2. Valuable Content
To make your SEO content stand out and get noticed, it's worth making it valuable. One way to do this is to add details such as images, screenshots, and steps to make it easy for readers to put the content into practice. Strong copywriting will also make the content more engaging.
Additionally, I recommend including brand-new strategies, steps, and examples that make the content more valuable.
Lastly, having an expert author having knowledge and first-hand experience in the subject will make the content more valuable than that written by a random freelance writer.
The post should start with beginner-friendly tips and gradually get more advanced as you work through it. It should also include detailed tips, up-to-date examples, and content written by someone who lives and breathes SEO daily.
3. Content That Satisfies Search Intent
Having unique and valuable content is important to get to the first page of Google, your page has to satisfy the Search Intent of the user. It means that your page has to be exactly what the user is searching for otherwise, it may be sent back to the third page.
I have realized the zero chance of ranking for this keyword if they had spent more time looking at the Search Intent for that term.
Chapter 5: Optimize for CTR, best on page SEO technique
Your organic click-through rate is necessary because it can affect your Google ranking and helps to increase the amount of traffic to your website.
In this chapter, I will suggest five ways to improve your organic CTR.
1. Use "Question" Tags
A few years ago, research by backlinko analyze 5 million Google search results to understand why some pages get clicked on more than others. After that research, the most interesting findings was that pages with question-based title tags have a higher click-through rate (CTR) compared to non-question titles. In fact, question titles have a 14.1% higher organic CTR.
So, when it makes sense, I suggest testing title tags that include a question. For example, our guide on how to start a digital marketing agency uses a question in the title tag because people searching for "how to start a digital marketing agency" likely want to know what it means. This title tag lets people know that our site will give them the information they want.
2. Fill Missing Meta Descriptions
In the first chapter, I mentioned the importance of having great meta descriptions. These descriptions are designed to be very compelling to encourage people to click on your website. However, it is not always necessary to have an amazing description.
Read: Roadmap to become a Digital Marketing Expert in 2023
Just having a meta description can be enough to make a difference. Research found that pages with a meta description received approximately 6% more clicks than pages without a meta description.
So, it's a good idea to do an SEO audit on your site and find pages that don't have a meta description, then add one to those pages which will help to increase the click-through rate (CTR) of your website.
3. FAQ Schema
Schema is a type of code that can be added to your website to provide search engines with more information about your content. While it doesn't directly improve your SEO, it can help you get Rich Snippets, which can increase the number of clicks on your website.
If you're not sure if your Schema is set up correctly, you can use the Structured Data Testing Tool to check and make sure.
4. Add Some Emotion to Title Tags
According to our research headlines that tug at people's emotions tend to get clicked on 7% more often compared to headlines that lack a strong emotional sentiment. However, we also found that the use of overly emotional "Power Words" can decrease click-through rate by 12%.
The reason for this is that while people are drawn to headlines that evoke emotions, if a headline is too sensational, it can appear like clickbait and people will likely choose to click on another result that seems more trustworthy.
In summary, it's important to include some emotion in your headlines, but avoid using terms that may make your headline appear too sensational or spammy.
5. Add Current Year to Title and Description
Including the year in your title and description may not have a significant impact on your click-through rate, but in my experience it can be helpful, particularly for content that can become outdated quickly. For example, someone searching for "Digital Marketing" would not need to see something that was published last month.
However, for keywords like "best headphones", people are more likely to want to ensure they're reading something that is current. By adding the year to your title and description, it makes it clear that your content is up-to-date.
Unit 6: On Page SEO UX Signals
In this chapter, I'll be discussing the optimization of user experience (UX) signals for your content. This includes factors like dwell time, bounce rate, and other ways that Google tracks how users interact with your content.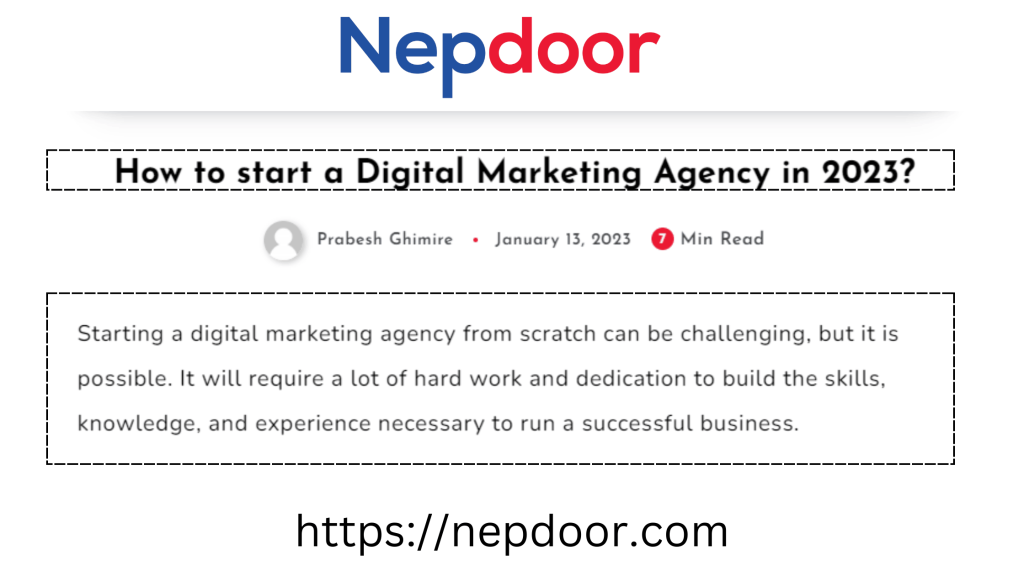 Google pays close attention to these signals, as they help to determine which search results are most relevant to users. By understanding and optimizing these UX signals, you can ensure that your content keeps visitors engaged and on your page, helping to improve your search rankings.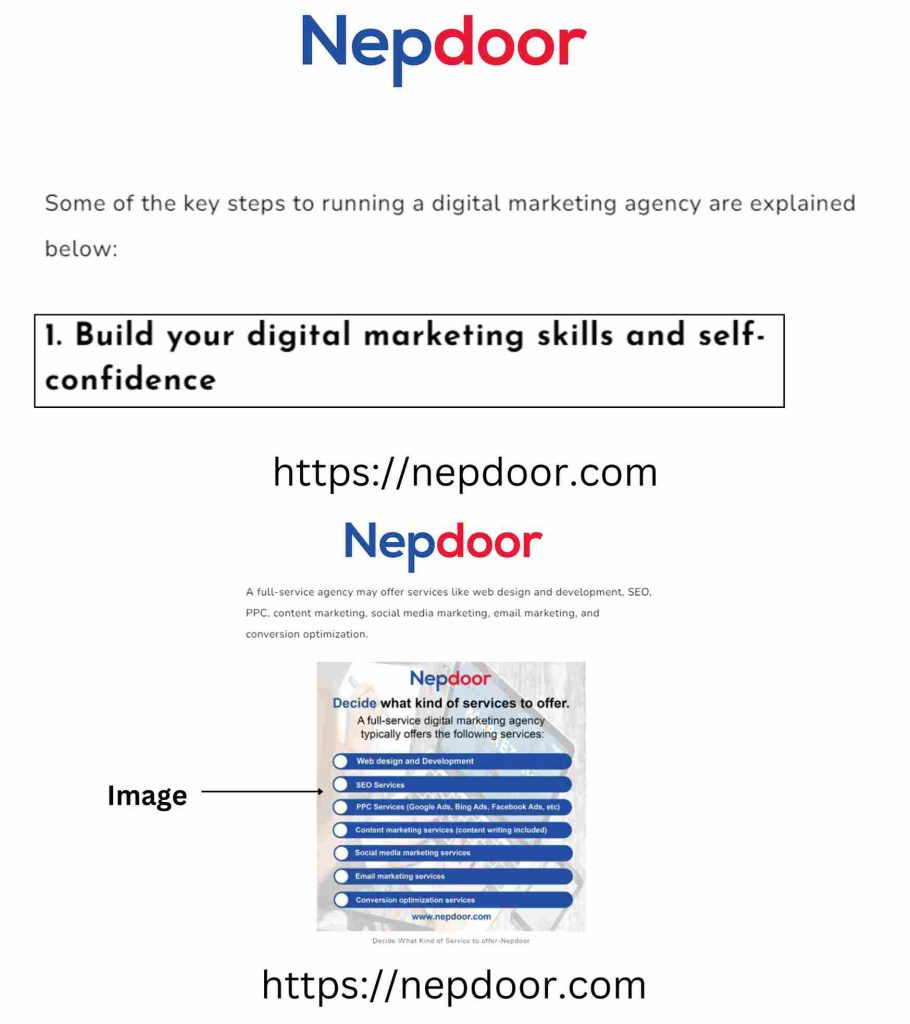 Unit 7: Advanced On Page SEO Techniques
In this final chapter, I want to share some of my personal favorite on-page SEO techniques. After you've made sure your page's title and H1 tags are optimized, try incorporating these tips to really boost your on-page SEO.
Let's dive into the strategies…
1. Use Original Images
When it comes to using images in your content, it's important to be aware that using stock images could actually harm your SEO. Recently, an experiment was done to test the effect of stock images on Google rankings.
After research, the results were clear: the sites with unique images outranked the sites that used stock photos. So, if you're using stock photos that a lot of other sites are using, it might be a good idea to consider creating custom images instead.
2. Internal Linking
Internal linking is very important for SEO. Specifically, linking from high-authority pages on your website to pages that need a boost in visibility can be very beneficial.
Here's a process that I recommend:
Use an SEO tool like Semrush to identify the pages on your site with the most link authority. Then, add a few internal links from those pages to a high-priority page on your site.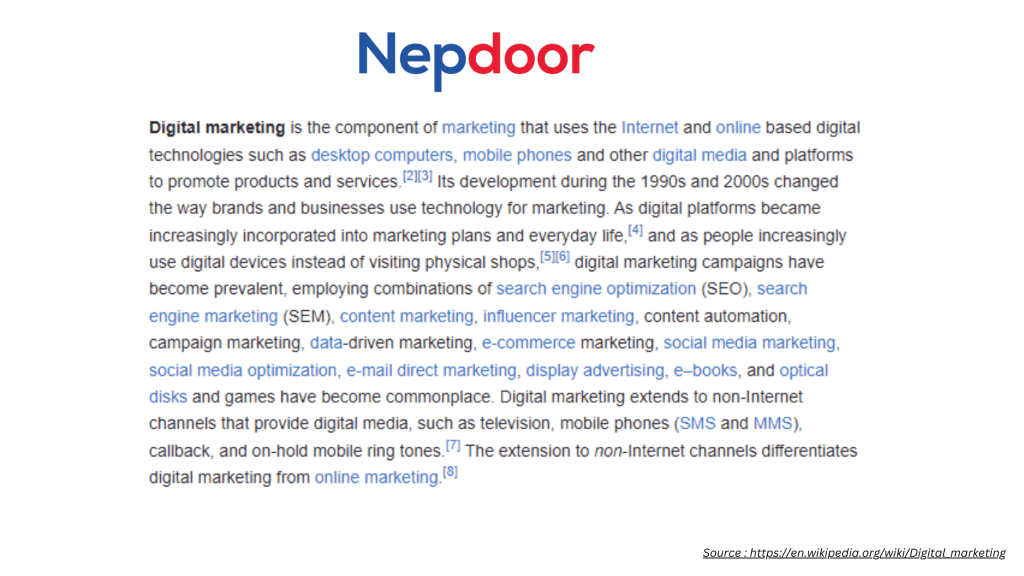 For example, if you want to improve the rankings for a specific guide on your website, you can add an internal link from one of your most authoritative pages to that guide.
It's simple and effective. And if you want to see a great example of how to properly use internal linking, check out Wikipedia. They add a lot of keyword-rich internal links to every page.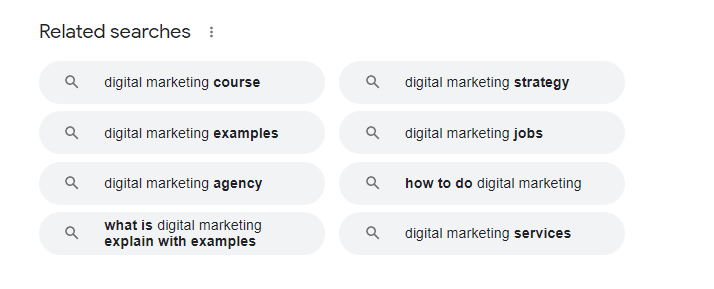 3. Boost Your Page Speed
Google has made it clear that how fast your website loads plays a big role in how well it will rank on search engines. Our research shows that one of the best ways to boost your website's loading speed is by choosing a reliable and quick web hosting provider.
Also, cutting down on the number of external scripts used on your site can make a significant difference in the loading speed. These external scripts tend to slow down your website and affect the user experience. Lastly, reducing the overall size of your web pages can help make your website load faster.
4. Image Optimization
It's important to give every image on your website a descriptive filename and alternative text, also known as alt text. This helps Google and visually-impaired users understand what each image is presenting.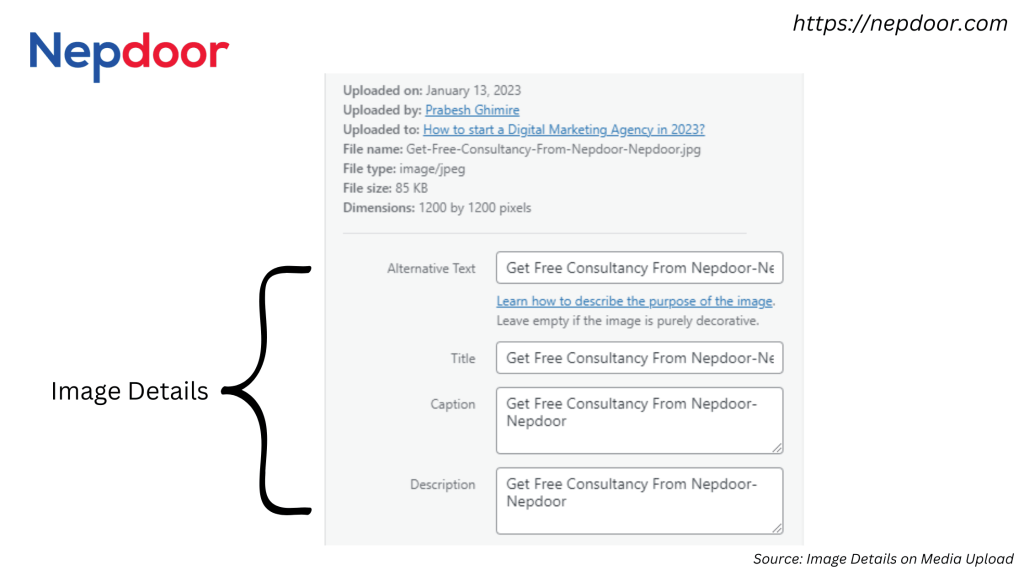 If possible, optimize one of your images around your target keyword. For instance, use a filename that includes your target keyword, such as "on-page-seo-chart.png," and include the same keyword in your image alt tags.
Optimizing your images for SEO also helps search engines understand the topic of your page and can potentially increase your page's ranking. For example, if your page has images of "services at Nepdoor" search engines will understand that the page is about "services".
5. Rank Your Content in Featured Snippets
Being listed in a Featured Snippet on Google can greatly increase your click-through rate (CTR). However, there's a catch. According to a recent study, you need to already be on the first page of Google's search results to stand a chance of appearing in a Featured Snippet.
To find out if your website is eligible, first use an SEO tool like SEMrush to identify pages on your site that rank on the first page of Google. After that filter for keywords that already have a Featured Snippet. Once you've found those keywords, take a look at the Featured Snippet in Google to see what type of information it displays.
Finally, optimize your content to match the type of information displayed in the Featured Snippet. For example, if the Featured Snippet displays a definition, make sure to include a short definition in your content. If it's a list of steps or tips, make sure your page structure is consistent and organized.
6. Voice Search SEO
Voice search is gaining popularity rapidly. To optimize your content for voice search, the best idea is to create frequently asked questions (FAQ) pages. Our study on voice search optimization found that Google often pulls voice search results from FAQ pages.
Conclusion to on page SEO
I hope you found this new guide on on-page SEO helpful and informative. Now I'd love to hear your thoughts.
Which strategy from today's post are you most excited to try first? Will you start by putting your target keyword at the front of your title tag, or by creating the unique content? Let me know by leaving a comment below.
If you have any questions or ideas, you can contact us, and we will be happy to hear from you.