Starting a digital marketing agency from scratch can be challenging, but it is possible. It will require a lot of hard work and dedication to build the skills, knowledge, and experience necessary to run a successful business.
However, with the right approach and mindset, it is possible to turn your love of digital marketing into a successful career.
Some of the key steps to running a digital marketing agency are explained below:
1. Build your digital marketing skills and self-confidence
To start a digital marketing agency, you need to build your digital marketing skills, business management skills, and self-confidence skills.
You should have a better understanding of various digital marketing channels such as SEO, Google Advertising, and social media marketing, and be able to execute campaigns yourself.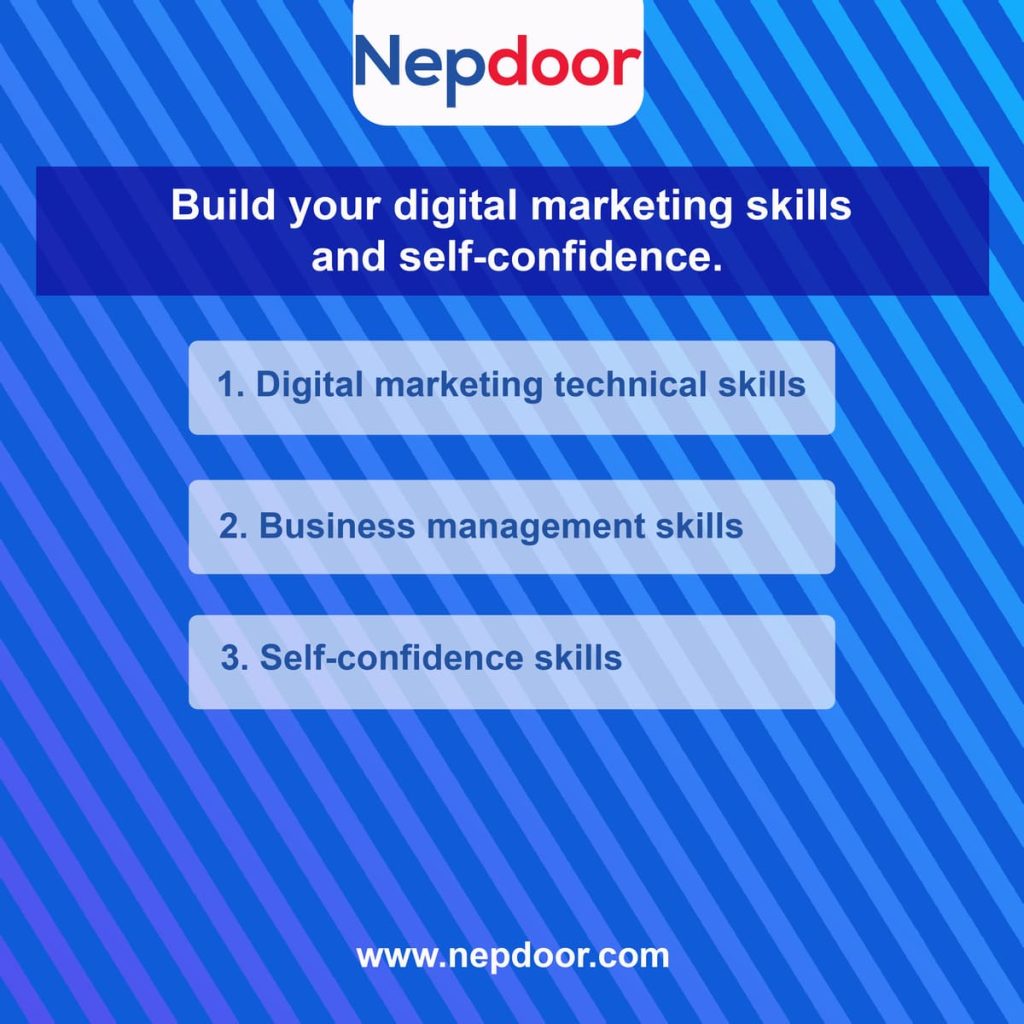 It's also important to have some business management skills such as project management and invoicing and to have self-confidence in your skills and ability to take risks.
You should also have some experience in digital marketing through working at an established agency or on your websites.
These skills and experiences will help you stand out in the crowded market for digital marketing services.
2. Decide the Services You Offer
When starting a digital marketing agency, it is important to decide what services you offer to clients.
A full-service agency may offer services like web design and development, SEO, PPC, content marketing, social media marketing, email marketing, and conversion optimization.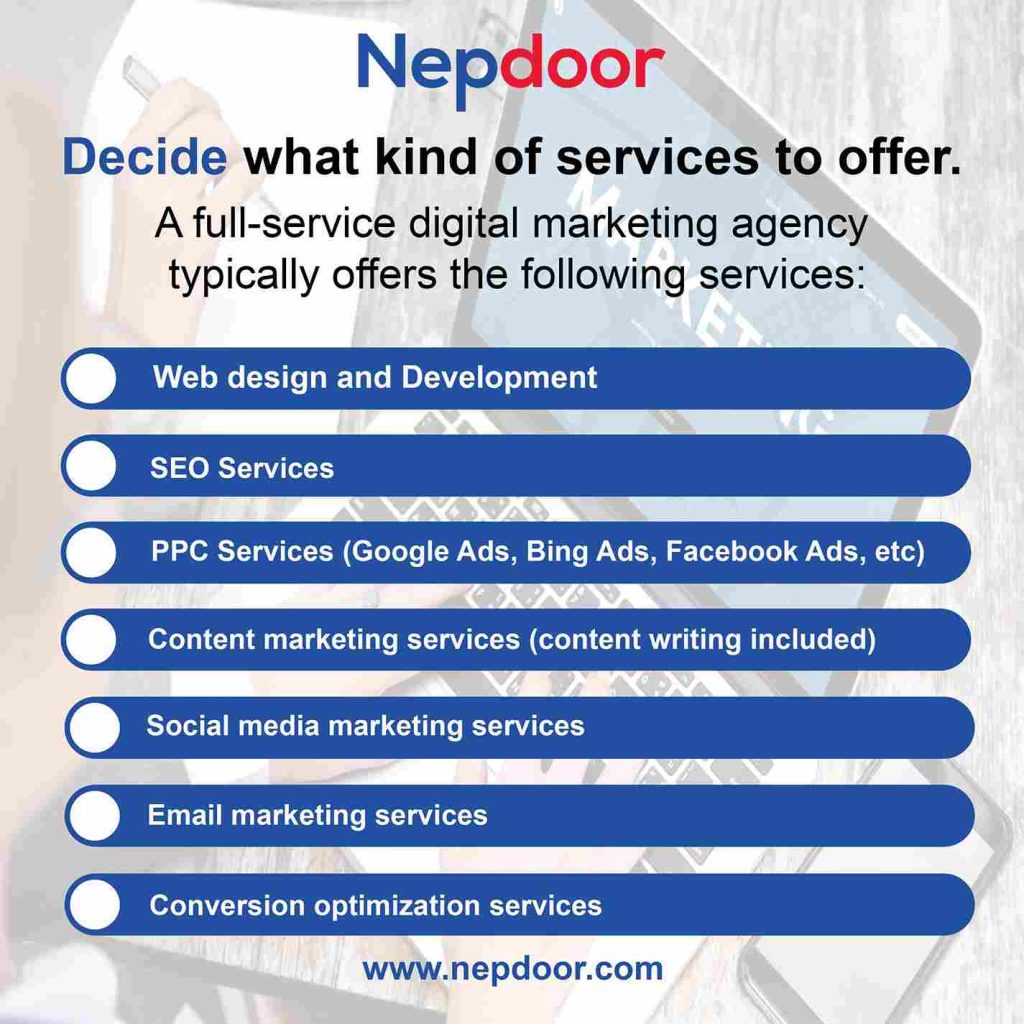 As a startup, it may be more realistic to focus on the services that match your skills and gradually add more services as the business grows.
SEO and PPC services are often the most lucrative for digital marketing agencies, as they provide monetary value to clients. It is important to keep costs low and focus on skills in the early stages of the business.
3. Planning to Operate Your Business
When starting a digital marketing agency, you need to decide how you plan to operate your business.
You can choose to operate as a virtual company with remote teams, as a traditional business with an office and local employees, or a combination of both. The best option for you will depend on the location of your potential clients and the costs involved in each approach.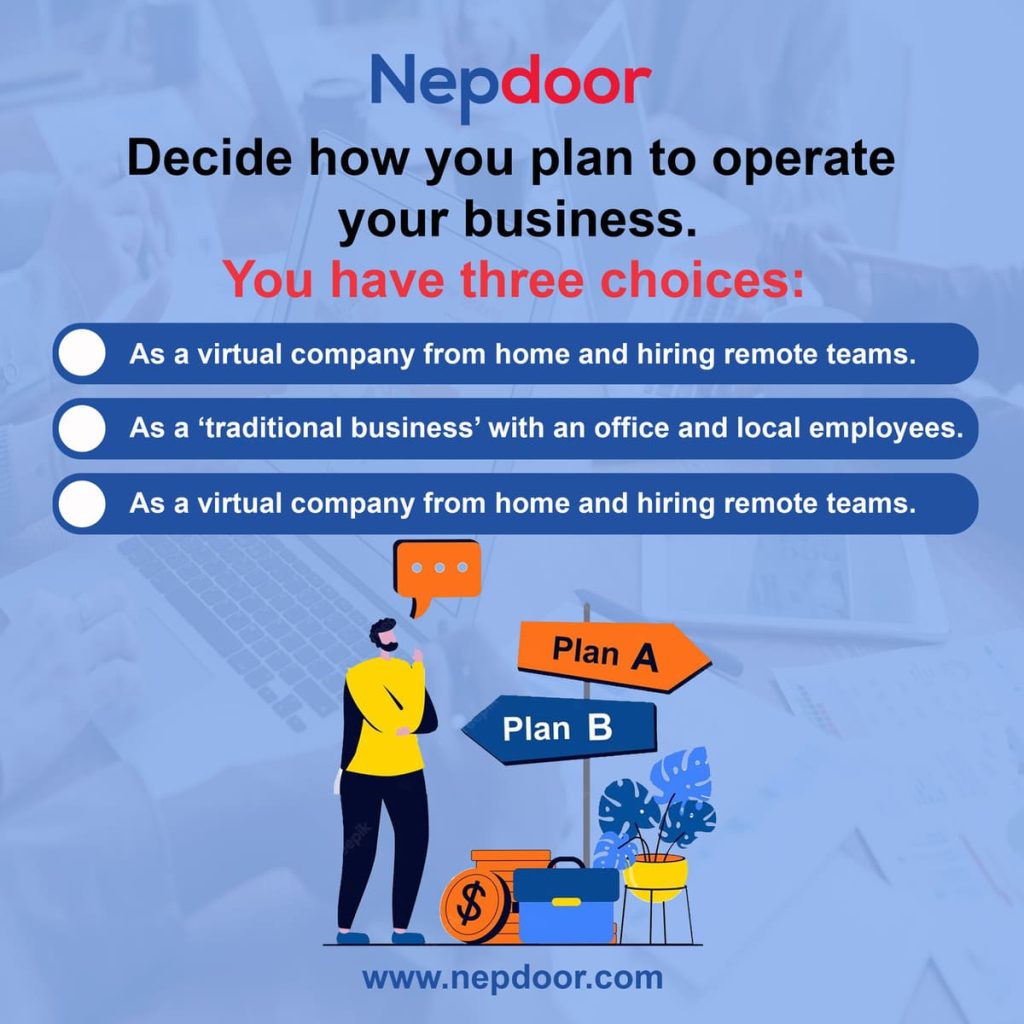 Operating as a virtual company with remote employees can be a cost-effective option, particularly in the early stages of the business.
However, if you plan to serve local clients, having a physical presence in the area may be beneficial. It is important to find a dedicated space in your home to set up a home office and to ensure that you have a reliable internet connection.
4. Register Your Business
Before launching a digital marketing agency, it is important to take care of some administrative tasks.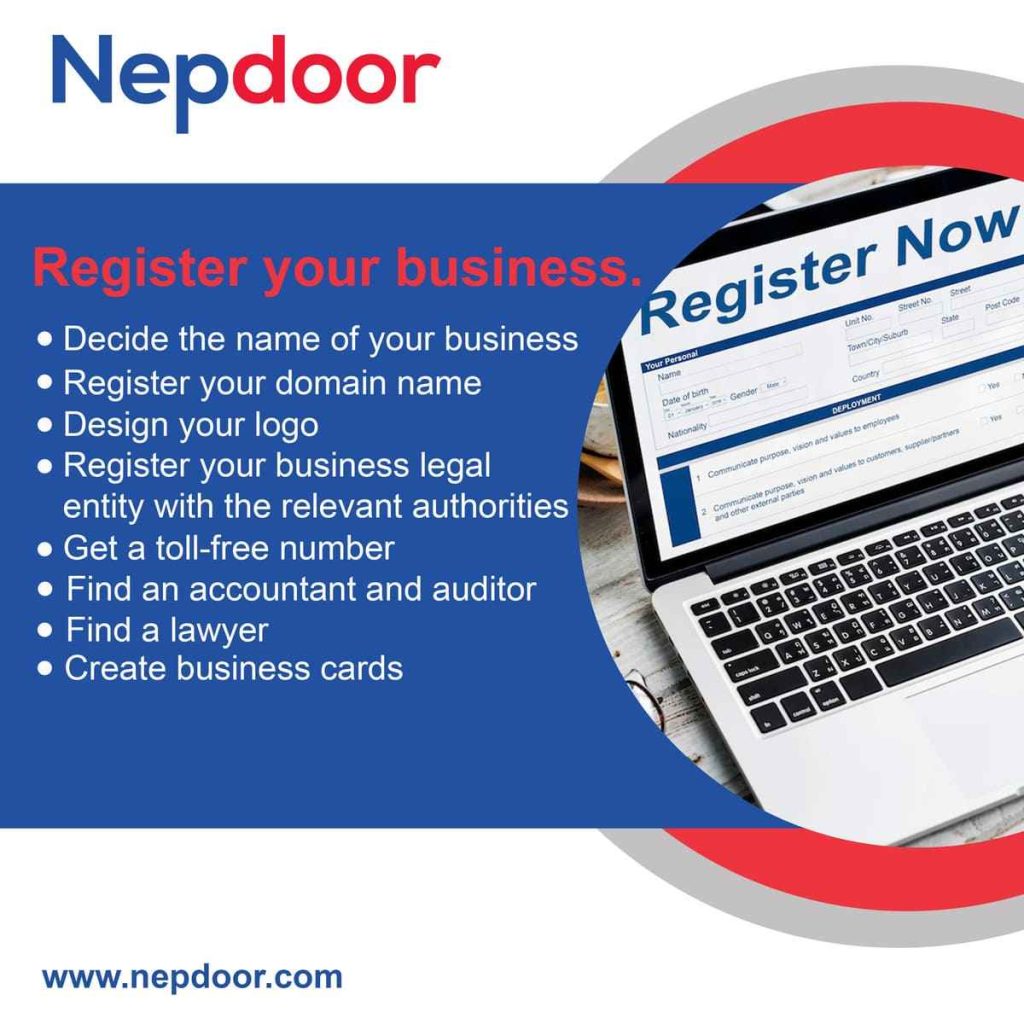 This may include;
Deciding on a Business Name
Registering a Domain Name,
Designing a Logo,
Registering the legal entity of the business with relevant authorities,
Finding an accountant and auditor,
Finding a lawyer, and creating business cards.
These tasks will help establish a professional image for the business and ensure that it is set up correctly from the start.
Even if you do not need all of these resources immediately, it is important to take care of them early on to ensure that they are in place when you need them.
5. Make Web Presence
In order to establish an online presence for a digital marketing agency, it is important to create a professional website that accurately represents the brand.
The website should provide information about the business and the services it offers, as well as explain the benefits of hiring the company. It should also be easy for potential clients to contact the businesses.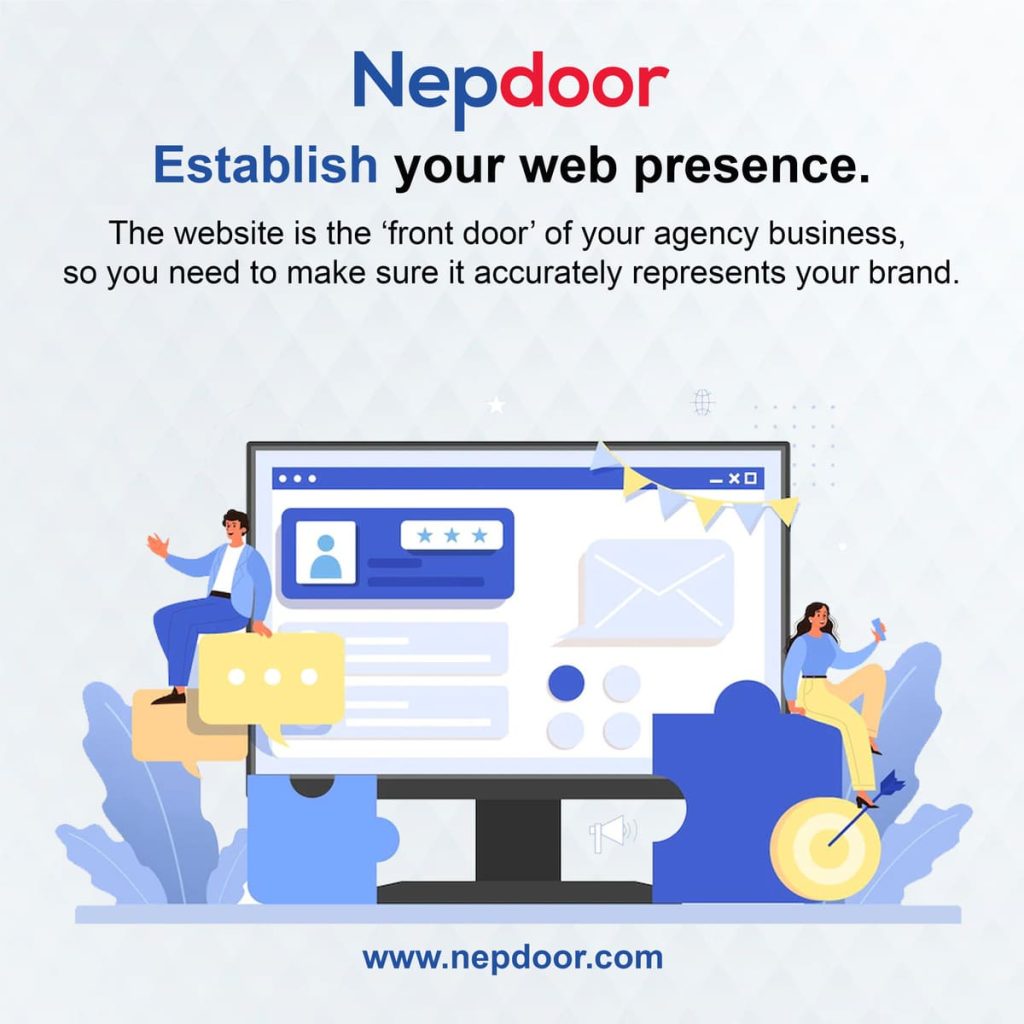 In addition to creating a website, it is important to secure the brand name on major social media platforms and create business pages on these platforms.
It is also a good idea to register the business online. All of these steps will help establish credibility and professionalism for the business.
6. Show Your Experience and Expertise
To convince prospective clients to work with a digital marketing agency, it is important to demonstrate experience and expertise.
It can be done by including information on the agency's website about its history and achievements, success stories, case studies, academic credentials, past work for known companies, customer testimonials, partnership agreements, certifications, and mentions on other websites.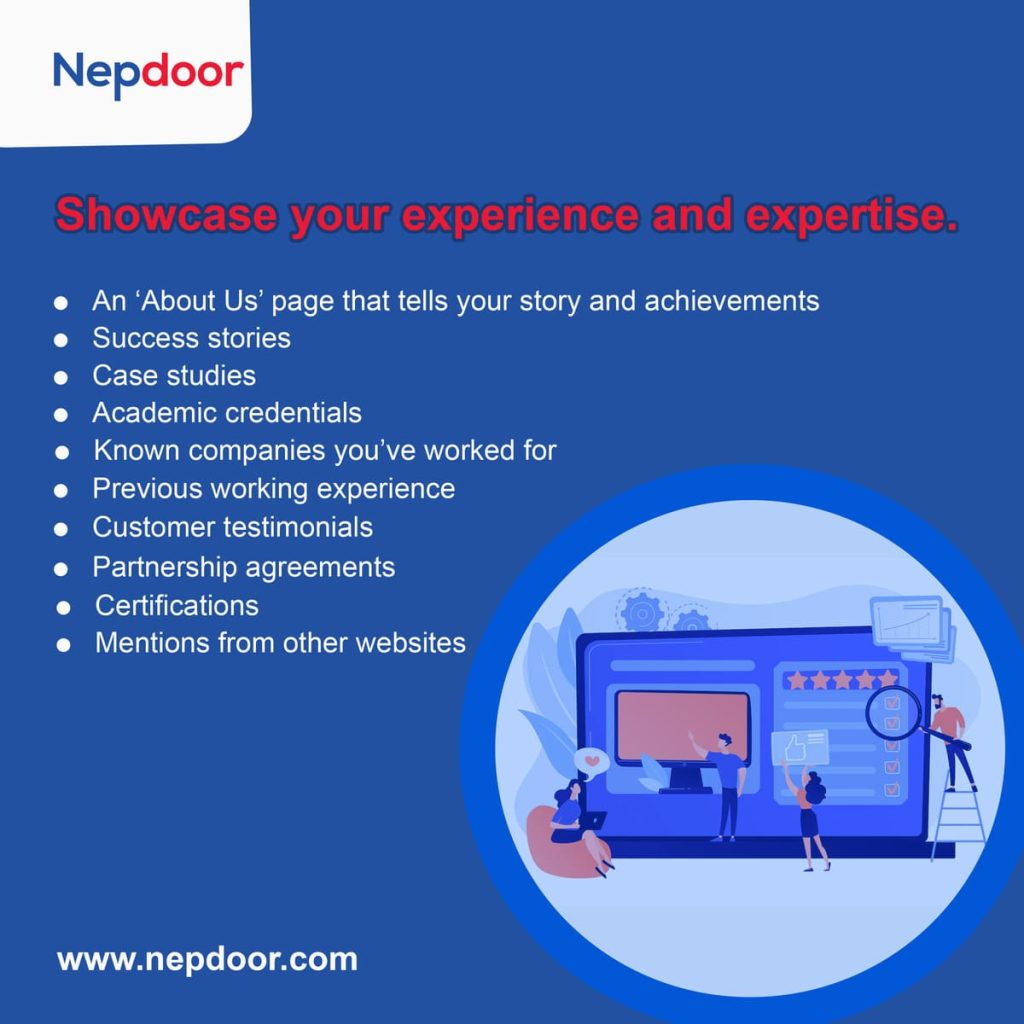 If the agency is just starting and doesn't yet have experience in these areas, it can still work towards building them over time by doing work on its own website or those of friends and using the results as case studies, obtaining certifications, doing guest posts on reputable websites, and only publishing real reviews.
It is important to be honest about the experience and not rely on fake reviews to establish a successful business relationship with clients.
7. Choose The Right Tools
To run a digital marketing agency efficiently, it is important to have the right tools which help to optimize the campaigns, create reports for clients, invoicing, accounting, and more.
When selecting tools, it is important to choose ones that offer features that will be used, rather than paying for features that are nice to have but not necessary.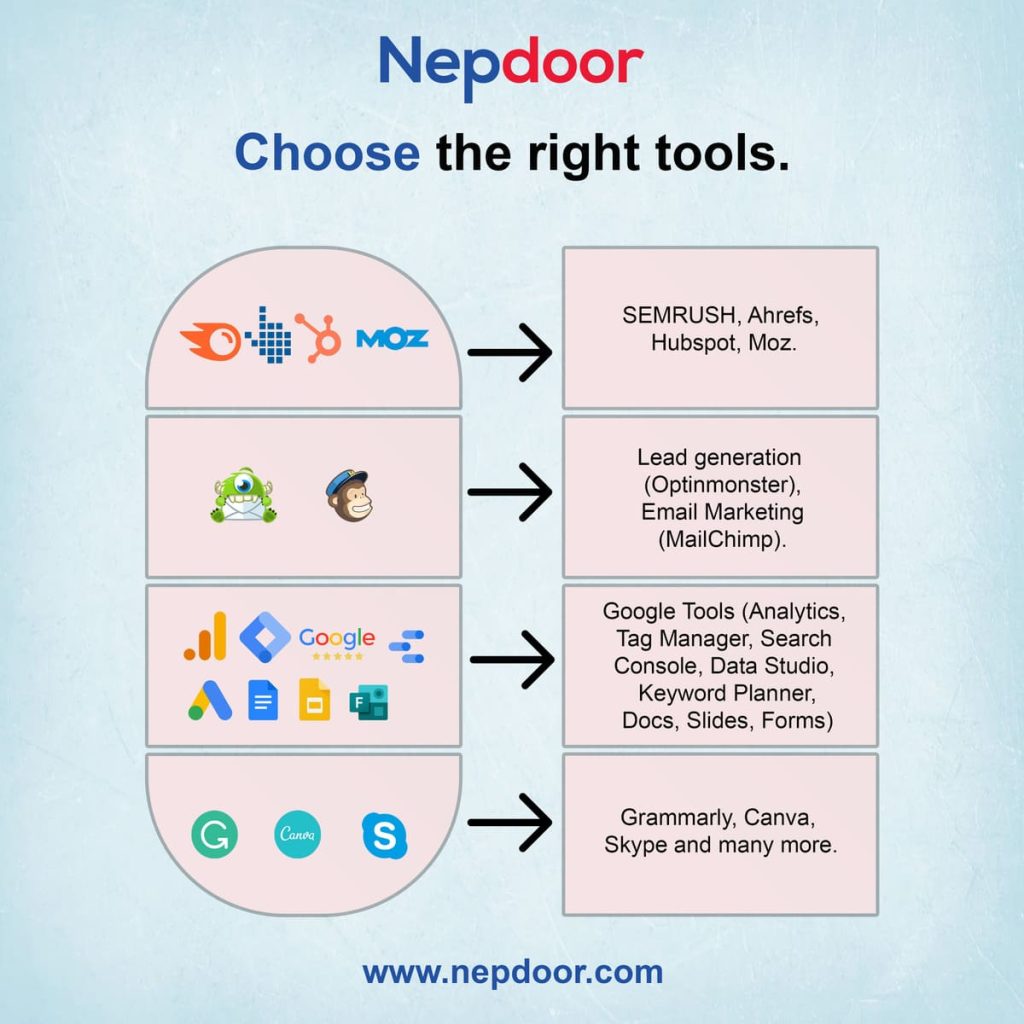 Some tools that may be useful for a digital marketing agency include SEMRUSH, Ahrefs, Hubspot, Moz, lead generation software like Optinmonster, email marketing solutions like MailChimp, Grammarly, Canva, and free tools like Google Analytics, Google Tag Manager, Google Search Console, Google Data Studio, Google Keyword Planner, Google Docs, Google Slides, Google Forms.
It is a good idea to familiarize yourself with these tools in advance, as time may be limited once you start working with clients.
8. Define Your Business Model
There are many business models that digital marketing agencies can use to charge for their services. Some of them include charging per hour, per project, or a monthly fee.
The Per Hour model involves charging a rate that varies based on factors such as experience, location, type of business, and complexity of work. The per-project model involves making an agreement with the client on a fixed amount to complete the project.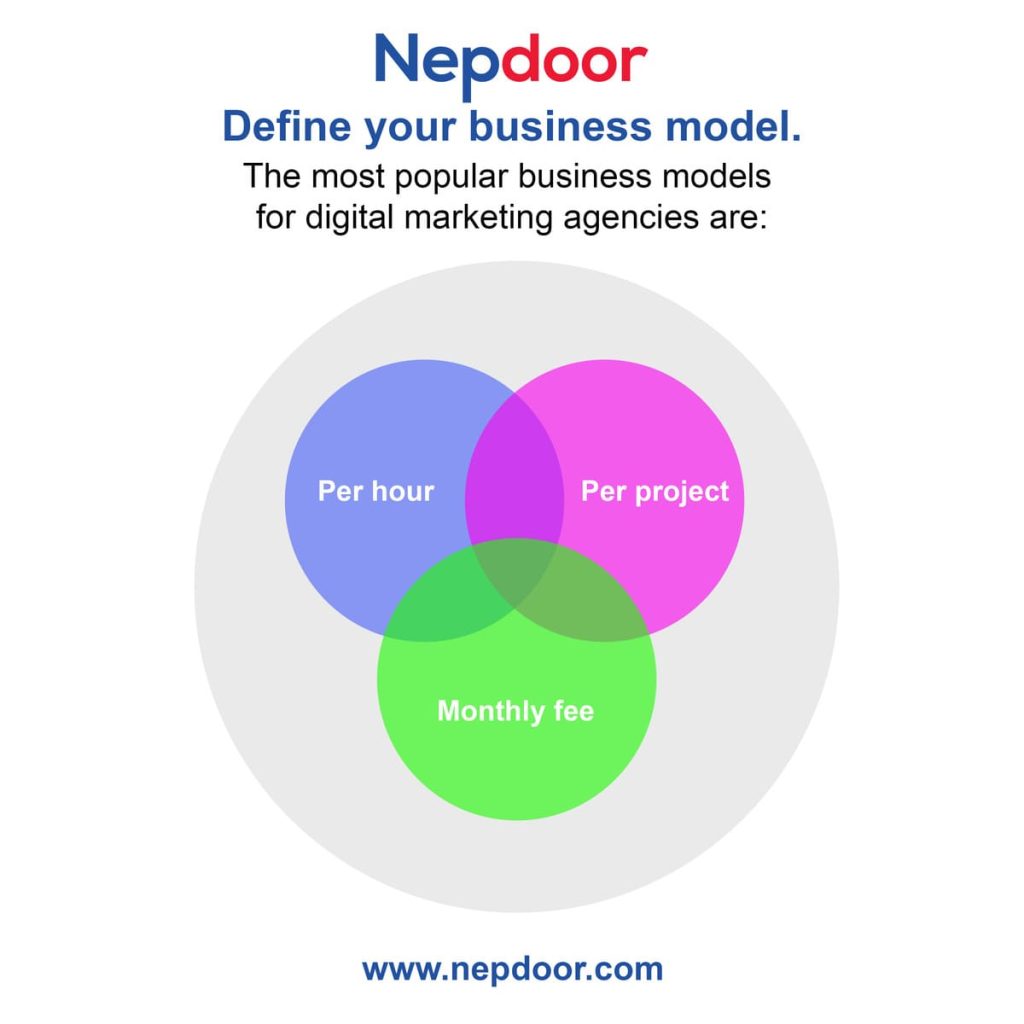 The monthly fee model involves the client paying a monthly retainer for agreed-upon services, such as SEO, PPC management, and social media management. The most profitable model is typically the monthly fee model, while the per-hour model is usually the least profitable.
For new agencies, it may be best to start with the per hour or project model, as these allow for flexibility in pricing and can help to quickly build a portfolio of clients.
9. Get Your First Clients
One way to get your first digital marketing client is to reach out to friends and family who may have a business or work for a business that could benefit from digital marketing services. Offer to help them with their digital marketing efforts by creating a detailed plan with specific goals, explaining the benefits of investing in marketing efforts such as improving their website and using social media, and providing attractive pricing.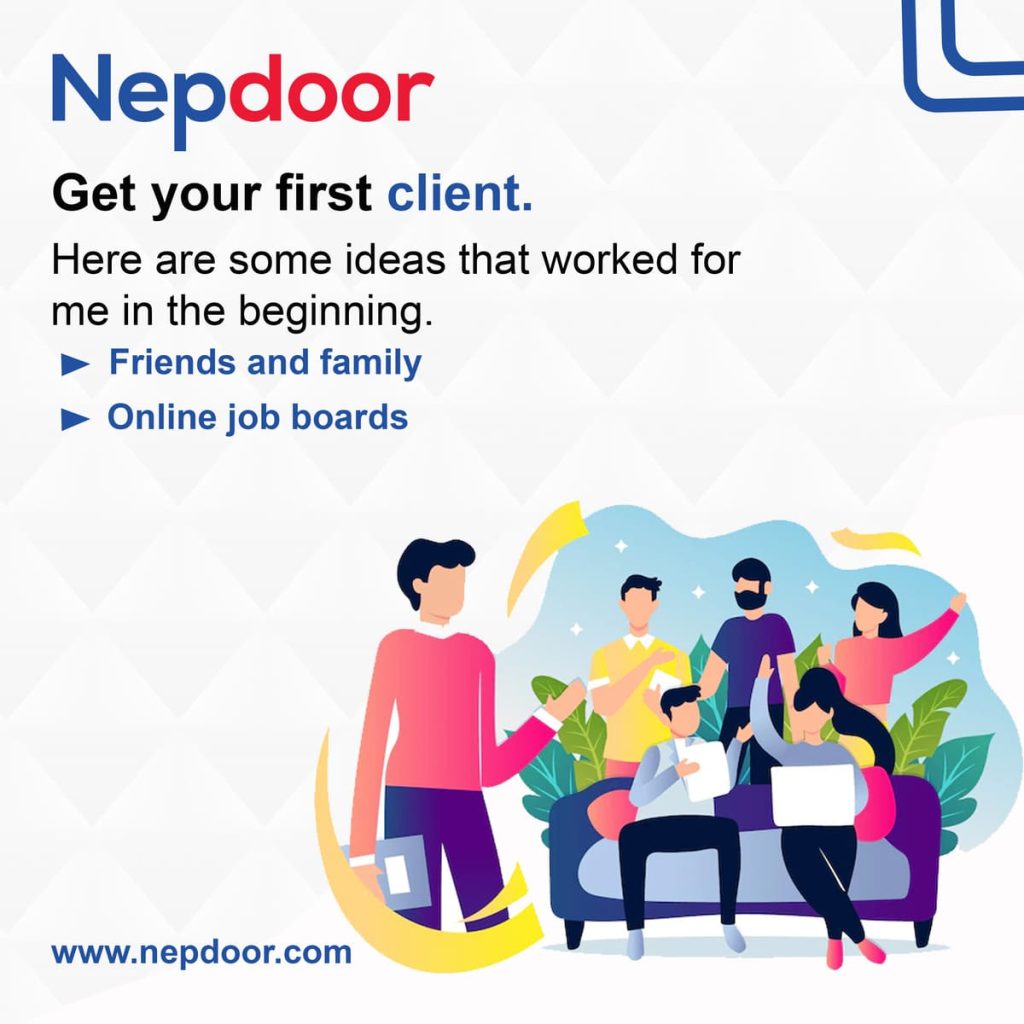 Another option is to use online job boards like Upwork and PeoplePerHour to find job postings related to digital marketing. When applying to these jobs, it is important to carefully read the job description, respond to all questions, reply quickly, be honest and realistic in your promises, and keep your prices low.
10. Starting the Blogs
Starting a blog is a valuable lead-generation tool for a digital marketing agency. By creating useful content and targeting relevant keywords, a blog can attract potential clients who are searching for the services offered by the agency.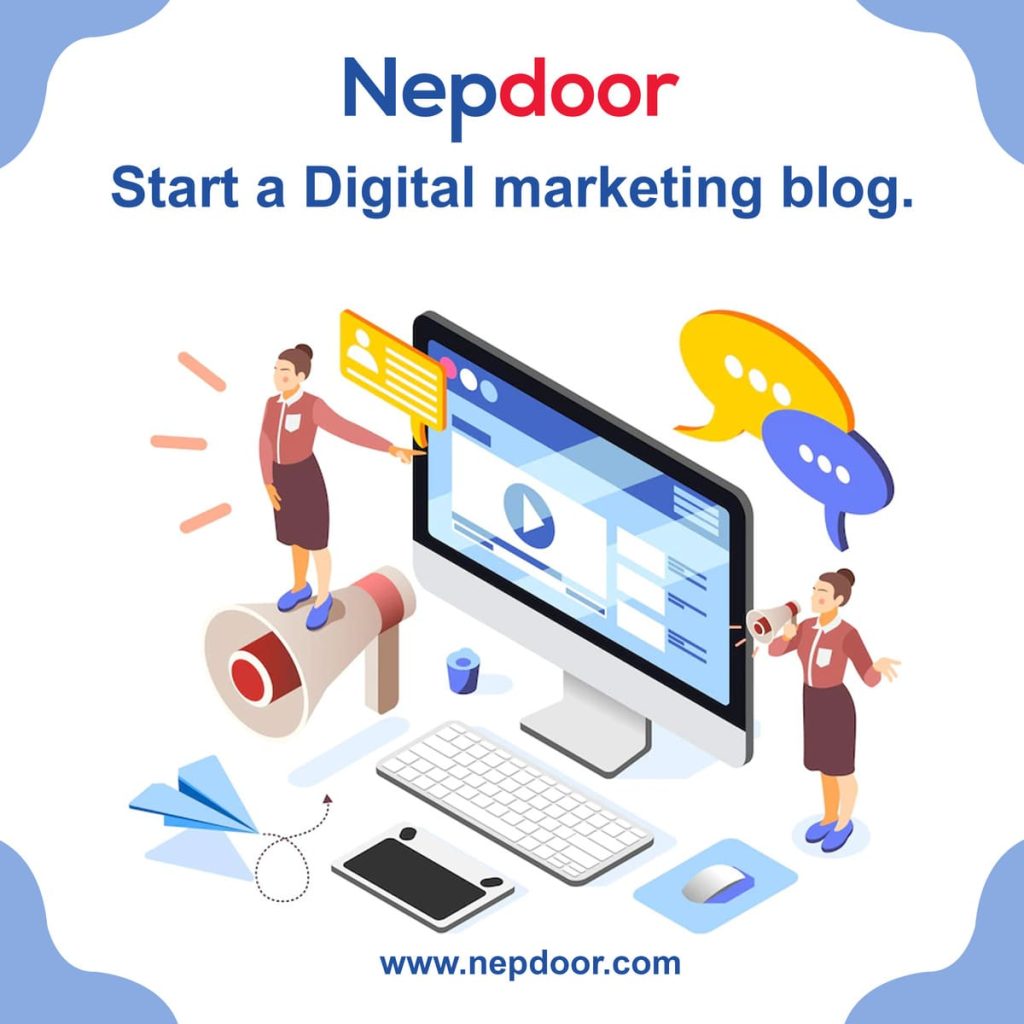 Want Consultant From Expert for Your Business, Contact Us
In addition, a successful blog can help establish the agency's expertise and credibility, which can make it easier to convert leads into clients. The content also mentions that a blog can be a lucrative source of leads, as it has been for the agency mentioned in the text, and can help a company become profitable more quickly by eliminating the need for advertising.
11. Building Portfolio and Testimonials
Building a portfolio and obtaining customer testimonials is an important goals for a digital marketing agency. A strong portfolio and positive reviews can help attract more and larger clients, particularly those who are willing to pay higher fees. This process may take time and focus on securing clients one at a time.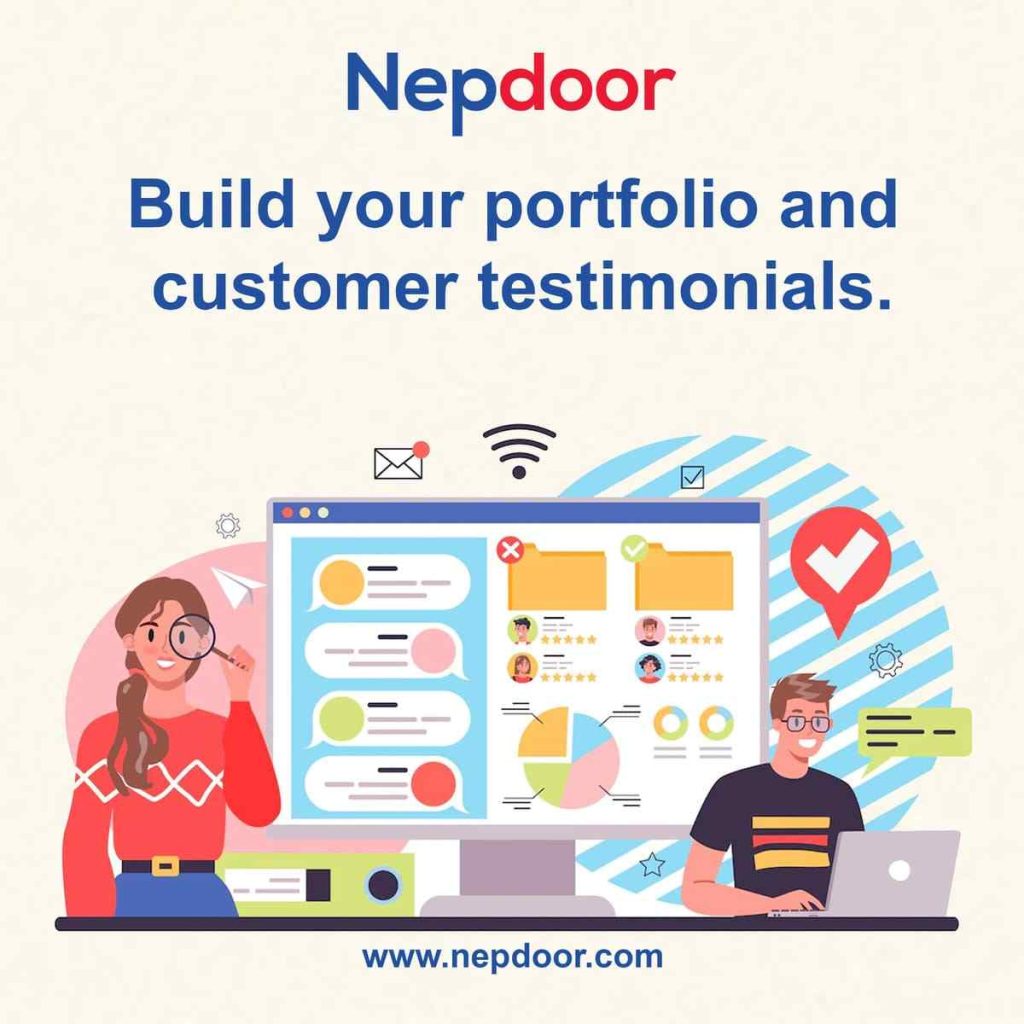 12. Create Your Processes
As digital marketing agencies grow and take on more clients, it may be necessary to hire additional team members to help manage the workload. In preparation for this, the agency should establish standard operating procedures (SOPs) to document the steps involved in performing various tasks, including the client onboarding process and the services offered.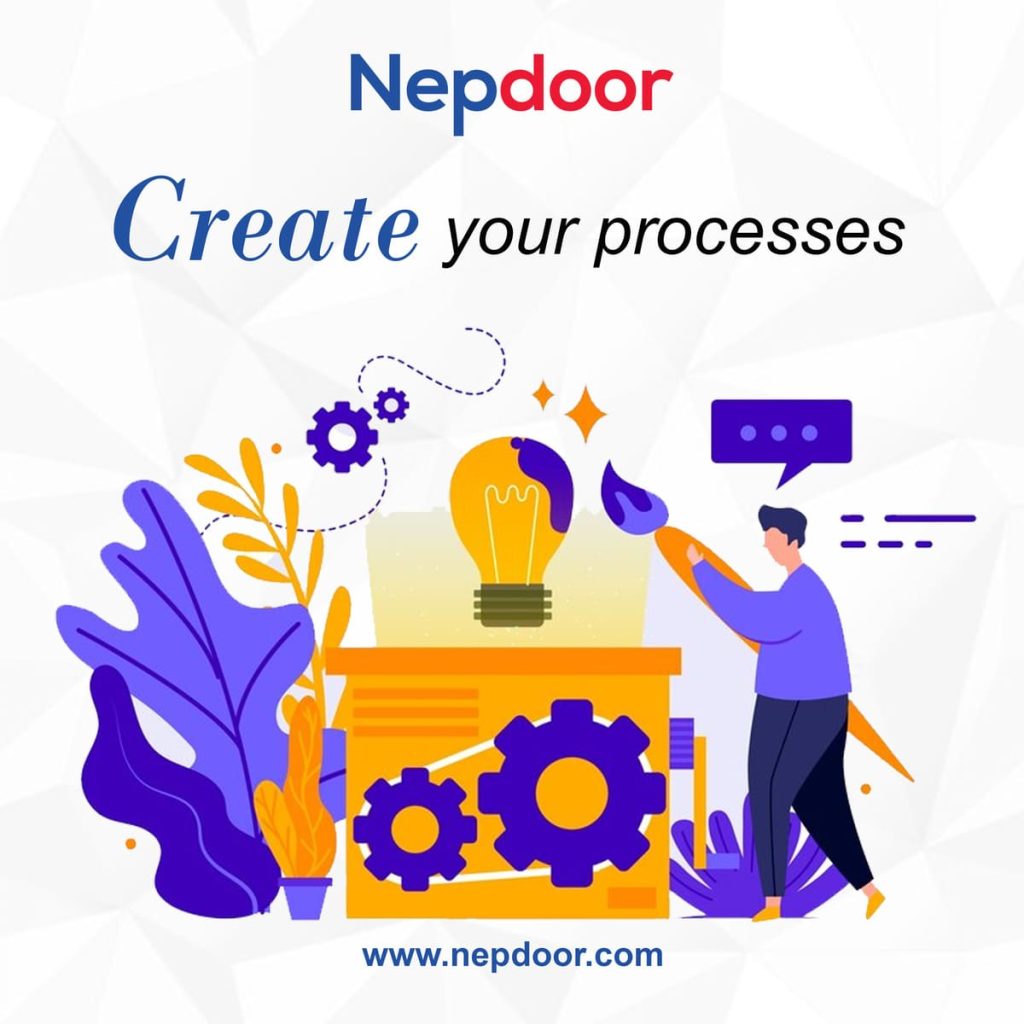 This will help ensure that new team members can quickly learn how to handle client work efficiently. By creating email templates, proposal templates, custom reports, and checklists to help streamline processes and keep things organized. This can be created by using Google docs and Gmail and stored in organized folders.
13. Build Your Digital Marketing Team
When a digital marketing agency is ready to hire additional team members, it should start by hiring people for tasks that are easy to execute, using freelancers instead of full-time employees, and giving them a pilot project to work on. This will help the agency keep costs low, maintain flexibility, and assess whether a freelancer is a good fit for the team before making a full-time hire.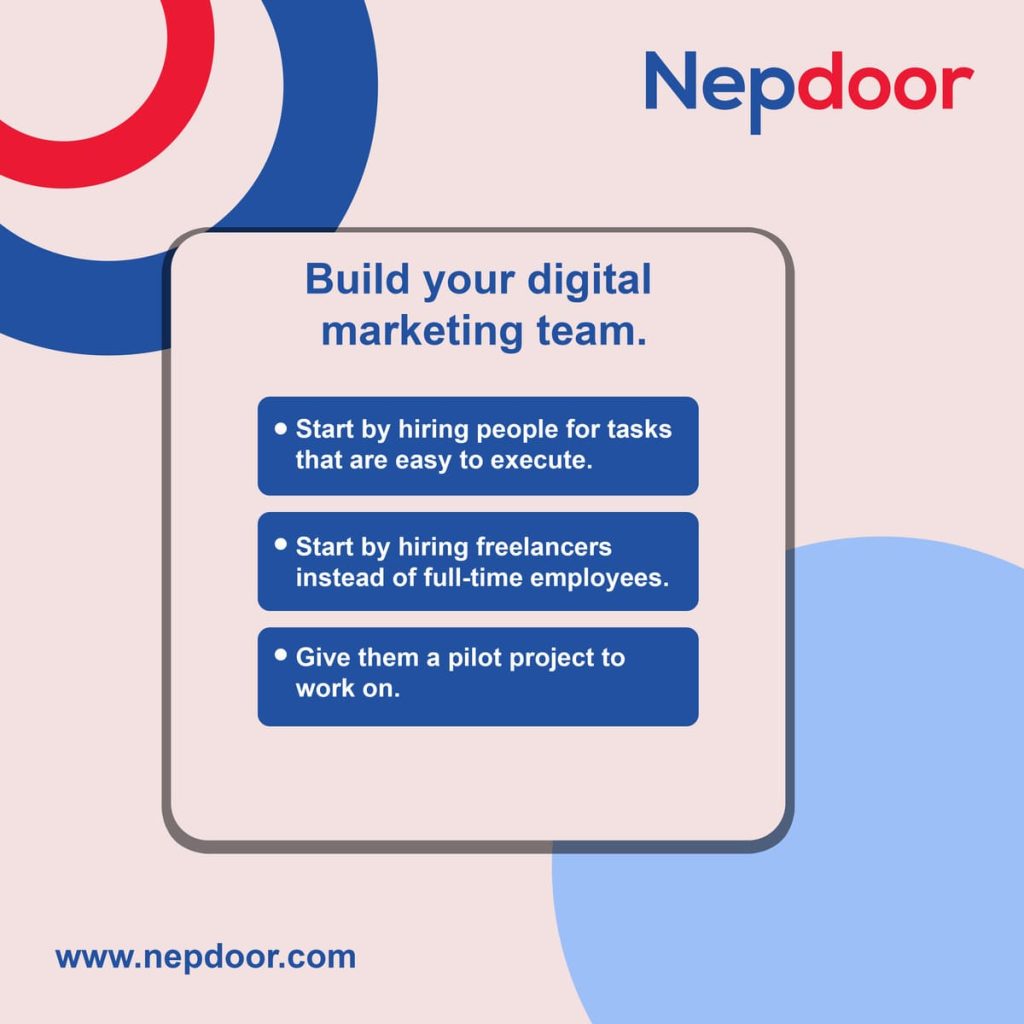 Following best practices for managing remote teams and using HR software and client onboarding software, helps to manage the team effectively.
Lastly,
You can start a digital marketing agency as a business opportunity, but we suggest caution and preparation before jumping into the field.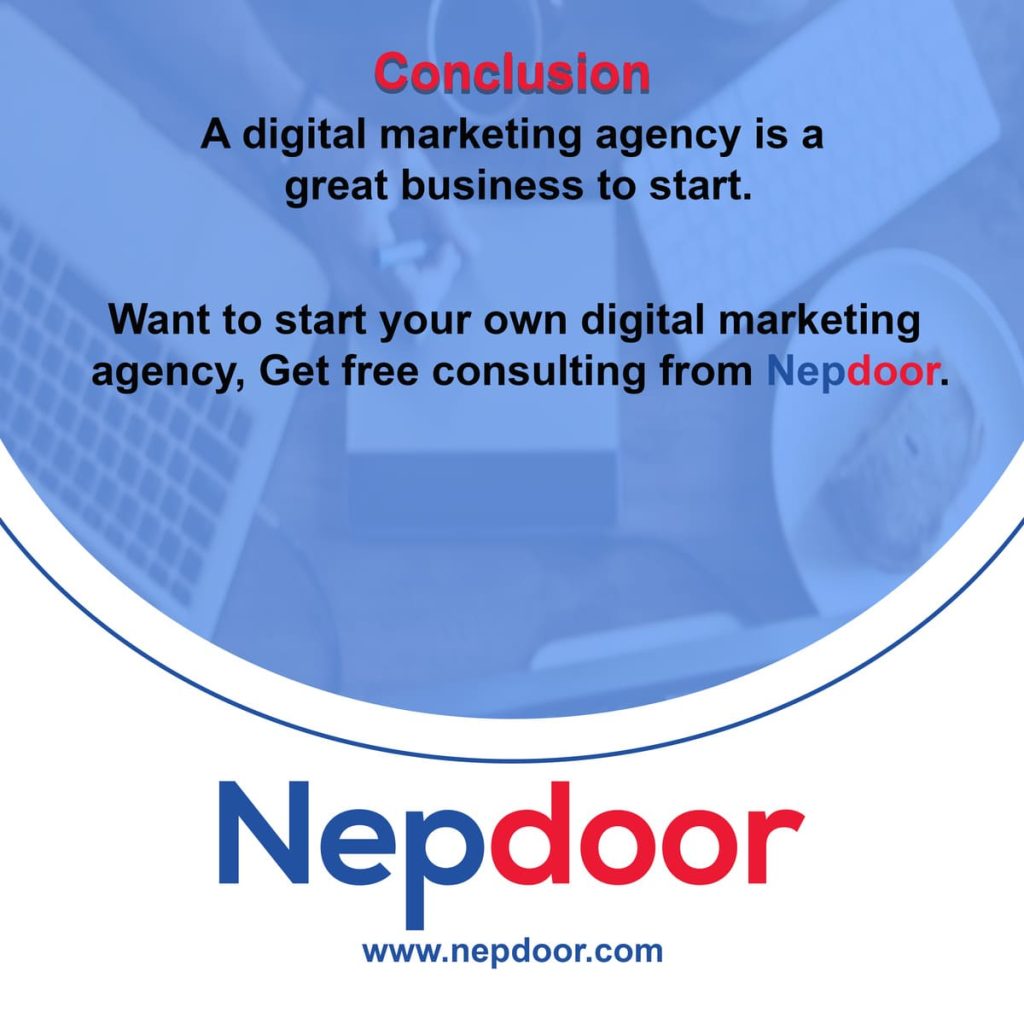 After gaining skills and experience through practicing digital marketing on one's sites, one should start slowly and offer a limited range of services initially, build a portfolio and team gradually, prioritize blogging as a lead generation tool, and emphasize customer satisfaction to retain clients and minimize acquisition costs.
Want To Know More About Starting a Digital Marketing Agency, Contact Us!